Making the internet greener is by no means a small undertaking. Online infrastructure is responsible for an estimated 3.7% of total greenhouse gas emissions, a similar amount to the entire aviation industry. A major factor in that figure is the way websites are hosted and transmitted around the world - and how web design can increase the energy this infrastructure consumes.
With sky-high energy bills, demand for environmental action from customers, and a feeling of responsibility from businesses, a shift is occurring in the web design world. Yet while the idea of sustainable web design is gaining traction among developers, customers and clients are often out of the loop. So what is sustainable web design, and how exactly does it impact the world around us?
With our green web hosting, we're proud to be leading the way on making web design more sustainable by reducing our carbon footprint – and driving an industry-wide shift to carbon neutrality.
The value of sustainable web design
The environmental impact of the internet is already slightly abstract, but the impact of web design pushes this to another level. If you take a minute to think about it, you might imagine that the energy used by the developers' computers would be a factor, as would the sustainability of their premises. While these are relevant, there are a range of other factors to consider, both in the real world and the digital one.
Web design can certainly be unsustainable due to the amount and power of hardware required. Multiple people often work on site designs using powerful workstations that are capable of multitasking, operating multiple monitors and producing supporting media. Additionally, web design agencies will often host websites themselves on servers running on so-called 'dirty' energy - that's power generated by gas, coal, and oil. 
What's key, however, is that these servers use more energy the more resources they are serving, and the larger these resources are.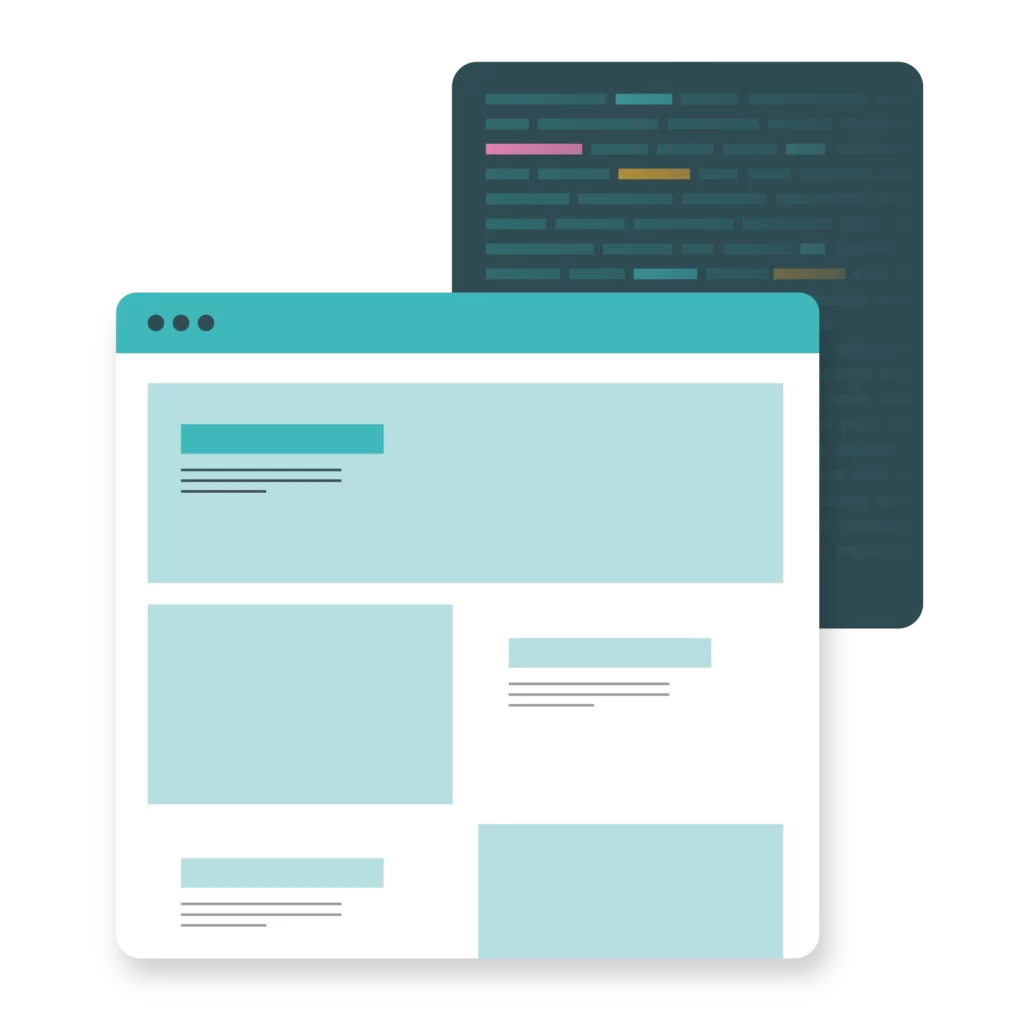 Simply put, a website that is designed without sustainable principles in mind can consume more energy – and produce more carbon – than a sustainable one. Having moved away from the bulky and cumbersome site designs of the 2000s, speedy internet connections and modern design principles are leading us back towards flashier websites.
These sites are often filled with high resolution images and header videos that have to be loaded in, slick transitions, visual effects and other bloat – all of which takes up more space, and requires more resources to transmit to the user.
Sustainable web design means eliminating these issues at source. The hardware used to develop websites needs to be more economical, and the energy used to power it needs to be renewable.
At the same time, the IT infrastructure that hosts and powers websites also needs to be more sustainable, and the sites themselves should be as lean as possible in order to reduce their footprint, and minimise the amount of data being stored and transferred.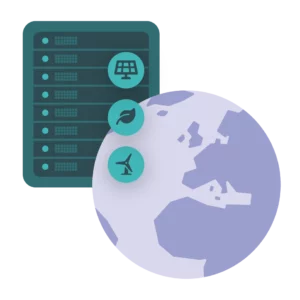 Eco-friendly hosting your clients will love.
Our clients have seen their sites' carbon footprints drop by up to 92% after switching to us.
The Sustainable Web Design manifesto
For the uninitiated, it can be difficult to determine what exactly makes web design sustainable. Unfortunately, as sustainability is a choice for web designers, customers have to take the initiative in who they choose to work with. This means it's contingent on individuals and businesses to educate themselves about what makes web design sustainable, and whether the businesses they work with meet those criteria.
Thankfully, there are efforts to codify what sustainable web design looks like. Chief amongst these is the Sustainable Web Design manifesto, created by author and graphic designer Tom Greenwood. According to the manifesto, sustainable websites should be:
1

Clean

Web designers and agencies should aspire to using 100% renewable energy to power all of their services, from their facilities and hardware to web hosting and online services. This could be through the use of on-site power generation and storage (e.g. solar panels), but also the use of energy suppliers who offer green energy guarantees.
2

Efficient

Web design products and services should use as little energy and material resources as possible. This applies not just to the premises and hardware, but also site design, using lightweight resources and design principles to reduce the amount of data being stored and transmitted, and thus the amount of energy and materials being used to store it.
3

Open

Sustainable web design products and services should have accessibility baked in, this is in terms of openness about the data that is being collected and used, and in having that data able to be accessed and used by everyone.

As well as being ethical, this prevents websites from having to be reworked to improve accessibility and comply with data protection regulations.
4

Honest

Web design products and services should not mislead or exploit either their users or customers. This not only fosters a more positive environment around web design – an area where some organisations have negative experiences – but also reduces the amount of site redesigns and reworks, which themselves use unnecessary resources.
5

Regenerative

Web designers should aim to produce websites that contribute something positive to the planet, and work with organisations that do the same. This is more of an ethical consideration, but also applies to the kind of web design projects that designers undertake, and means considering the immediate and ongoing impact of your products and services.
6

Resilient

Web design products and services should be resilient to any issues that might occur, with high uptime, usability and redundancy. Resilient websites will not only be accessible when they are needed – such as in increasingly hostile climate conditions – but also be designed in a way that minimises potential issues, reducing the need for ongoing maintenance and the scope of future redesigns.
How to implement sustainable web design practices
For most businesses, meeting the principles in the Sustainable Web Design manifesto means working with an agency that is committed to sustainability. For designers and agencies themselves, engaging in sustainable web design is a lengthy and complex process. While new businesses can build sustainability into their model from the ground up, existing businesses need to reassess all of their processes and resources.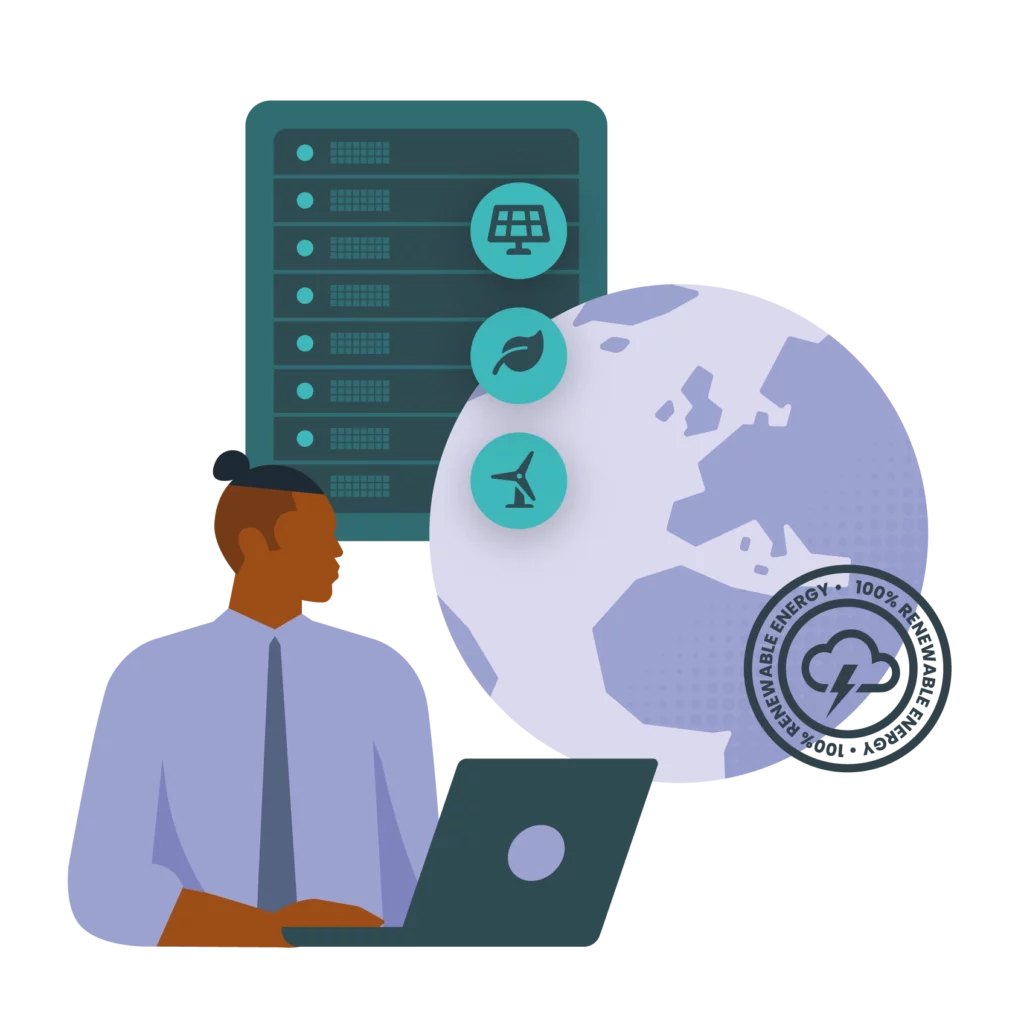 The good news is that sustainable web design isn't about absolutes, and committing to sustainability doesn't demand a total rethink. Instead, achieving sustainability should be a goal with a tangible roadmap.
Spending too much money on sustainable practices and infrastructure won't do much good if it bankrupts your business, and you can't actually make use of the improvements you've made.
For us at Nimbus, that means building sustainability into everything new that we create, and working to improve everything that came before it. We can't immediately replace all of our employees' vehicles, but we can incentivise them to trade in for EVs. We can't generate all of the power for our servers, but we can cover our own lighting and air con – and source the rest of our energy from 100% renewable sources.
Sustainable web design isn't a list of directives; it's an ambition. But with the internet now contributing a similar level of carbon emissions as the aviation industry, it's one that every web designer should share.
Further reading: