We're big advocates of retainer-based strategies at Nimbus. That's because we've seen firsthand how our agency partners have been able to leverage retainers to increase their bottom-lines, and develop a better, more scalable business plan.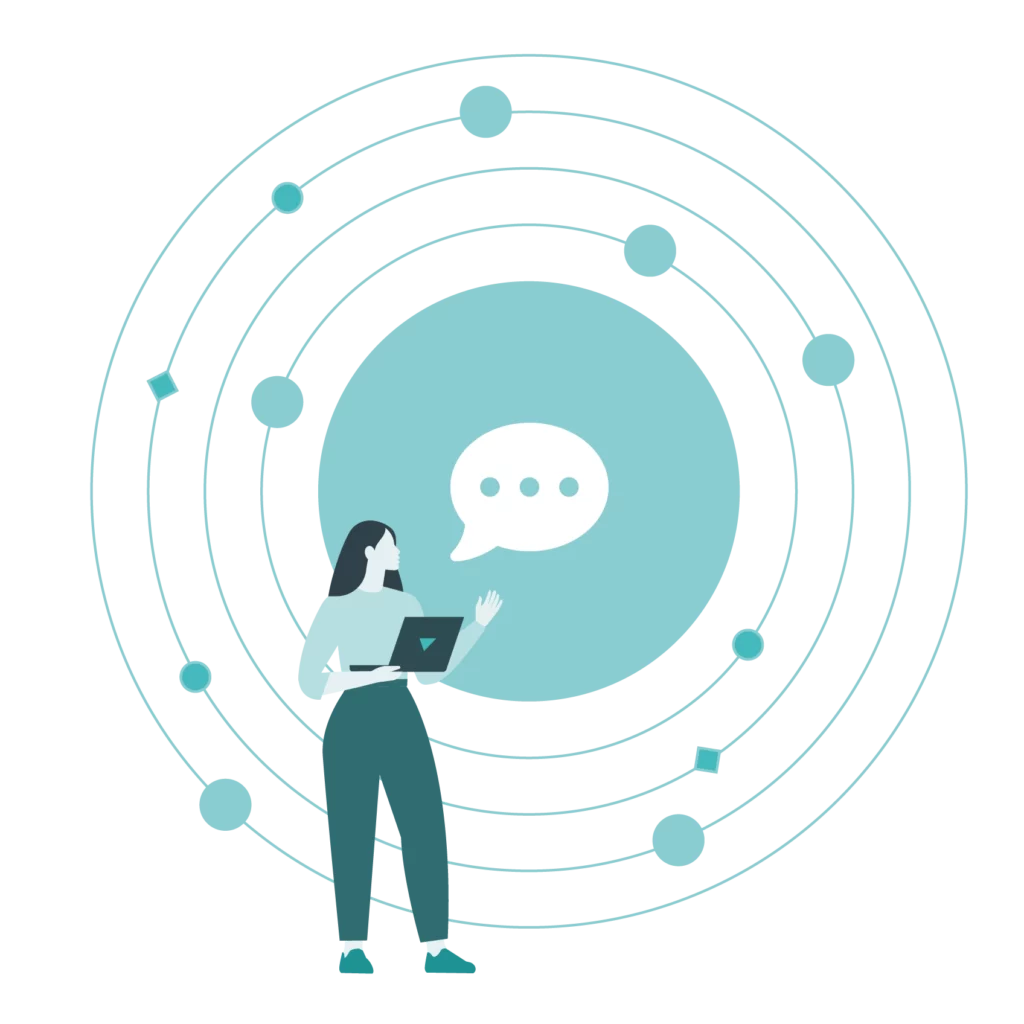 The research we recently conducted further highlighted the significant opportunities afforded by embracing a retainer-first approach to client work – with higher profit margins reported by those agencies who secured a higher-than-average rate of 31-60% retainers from new business. 
Not only that, but the same research indicated that those agencies who offered web hosting services within their retainers had a turnover 100% higher than average – which is something we're well-placed to advise our agency partners on pursuing. 
We invited agency experts to comment on our findings, and to share advice for how to position and sell retainers – including how to structure them, how to make the switch from project-based work, and how to maximise profit from outsourced services like hosting. You can hear from them in our exclusive on-demand webinar. 
Still not convinced? We're outlining why putting time and effort into your retainer strategy can really help your agency to grow. 
The benefits of a strong retainer strategy
"If you're looking to build value in a business your business won't need to be anywhere near as big to get the same value if you're dealing with retainers." This idea, voiced by Paul Barnes in our webinar, was something all of our experts agreed on. But why is it that retainers add value? There are several benefits that retainers add to your business. 
1

Reliability of income

First up: income certainty. It's vital to agency growth, because – as Paul Barnes explains, with a retainer you can "build an easier, simpler, more lucrative business that doesn't require you to go out hustling and winning new work all the time." 

That reliable, recurring revenue is the central function of a retainer strategy. Regular work, and regular income, are the result of an agreement which should span repeatable projects or services –  some of which agencies are already providing, often without profit. 

For example, our research found that over a fifth of agencies are not making any mark-up on their web hosting – especially when you consider that some of the highest-earning agencies include a hosting mark-up of around 50% within their retainers.  
2

Improved client relationships

Client relationships rise and fall on the quality of communication. 

Establishing expectations early-on in a partnership can save you from uncomfortable conversations further along a project, as all parties have a clear and defined set of guidelines for both the timeline of work, and the deliverables involved. 

In this case, a retainer functions as a top-level agreement, outlining the minimum work due and establishing a clear baseline for both you and your clients to refer back to. With a retainer in place, you can adjust or otherwise develop the scope of work, with a reliable channel between you and your customers. 

Plus, there's no need for a retainer to remain stagnant. Evaluating your offerings on a regular basis gives you the chance to expand your services, nurture your client relationships, and further your reach – without having to start from scratch. 
3

Easier agency growth

The biggest hurdle affecting agency growth is undoubtedly uncertainty. 

Whether that's uncertainty over earnings, over client numbers, over the health of the overall industry, or over demand – having an unpredictable forward-path can hinder the possibility of successful growth, as the appropriate plans cannot be put into place. 

Hiring decisions, resource allocation, investment… all vital, and all made more high-risk by an obscured view of your future projects. It is one of the biggest advantages of focusing your business around retainer-based work that doing so provides a clear view of your forthcoming months. 

As Joe Hine explains, "You move an agency from having 3 months visibility over revenue, to being able to start the year with 50-60% of their revenue booked. The higher the retainer, the more certainty you have, the easier it is to make investment decisions." 

With a number of clients on retainers, you can accurately predict not only the revenue you'll generate, but also the time and resources you'll need in order to complete the work. 

With this understanding in place, you can see where cost-saving initiatives can be undertaken – and, conversely, where you can benefit from following up on opportunities for growth. 
4

Reduce your admin time

Think of your retainer packages as a way to keep an ongoing roster of work. This reduces the time required for admin tasks in two distinct ways. 

Firstly, it reduces the amount of admin required in order to re-engage current clients. Rather than constantly starting and stopping a relationship, with all the admin involved in renegotiation, retainers enable communication to remain consistently open between you and your clients so you can deliver at pace. 

Secondly, retainers mean less time, money, and energy is required to be spent on chasing new clients. If you can successfully place a client onto a retainer, you will cut-out the need to put together a proposal before and after each project in order to keep more work coming from the same client. And, with enough retainer-based clients, the pressure to constantly source new work will be significantly reduced.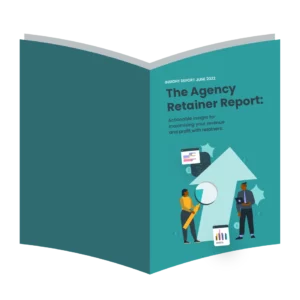 Make the most of your agency's retainers.
Use our insight report to help you reimagine your retainers and raise your profits.
More certainty, more time, more profit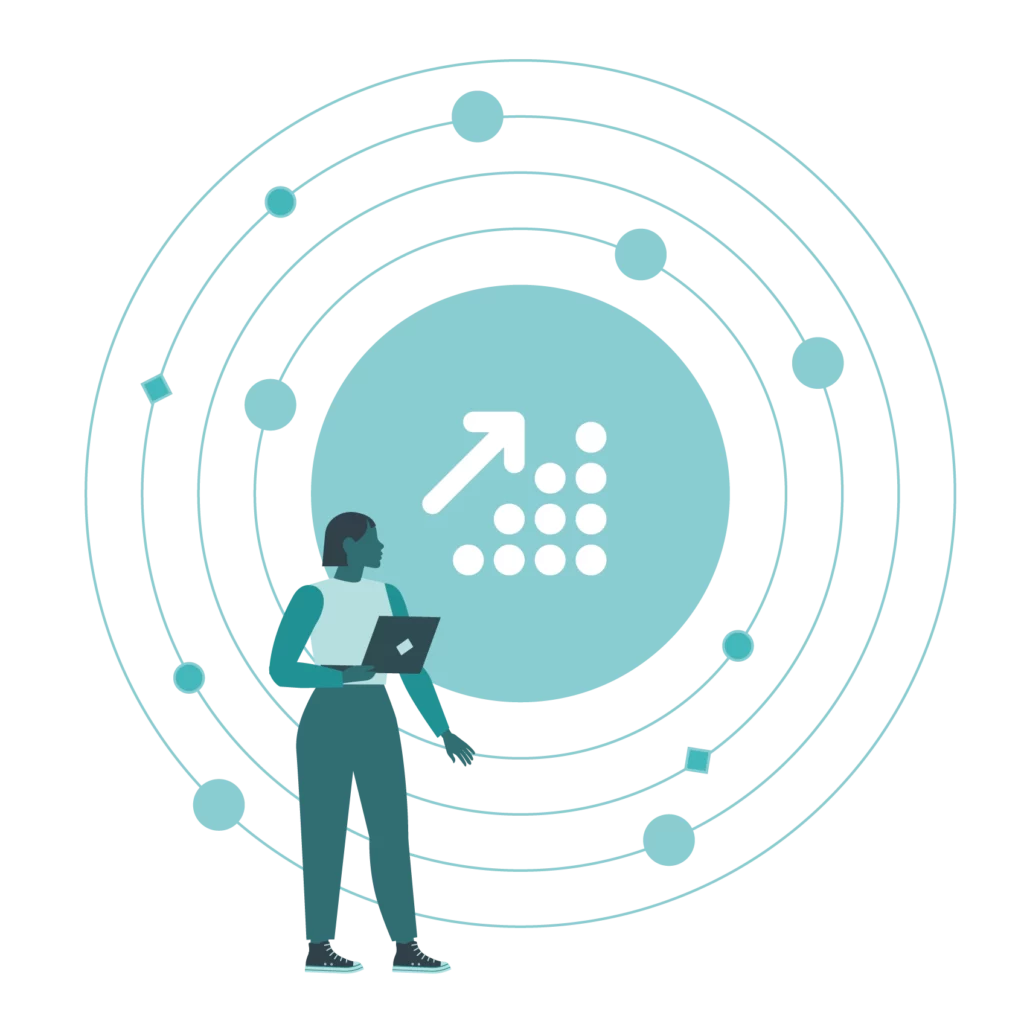 There's no getting around the fact that, without a clear view of your agency's future work, it's difficult to grow. Confident growth is reliant on the ability to understand how much work and money you can expect in any given month, so that you can adjust accordingly. The better your revenue certainty, the easier it is to identify opportunities for growth, and the more confident you can be in your decision to pursue them. 
Championing a retainer-based business structure is one way to address the issue of revenue uncertainty, and it means you can divert the time and energy otherwise devoted to constantly chasing new projects to focusing instead on the growth of your agency. 
A snapshot of our inspirational agency growth workshop