It's not always possible to predict the kind of issues that may affect your business. Whether that's a fire, a burst pipe, a key team-member leaving, or a pandemic - disruption can take many forms, and often arises without warning. And, while we can all hope to avoid them altogether, it's also likely that time will be tight in the event something does happen.
That's why, when it comes to disaster management, it's always better to be proactive than reactive. 
Business continuity plans help to give business owners confidence in the face of disruption, as well as helping to mitigate risks and lessen the effects of any business interruption that does unfortunately occur. For agencies, who often rely on very tight schedules, it's a vital element to include within your procedures.
What is a business continuity plan?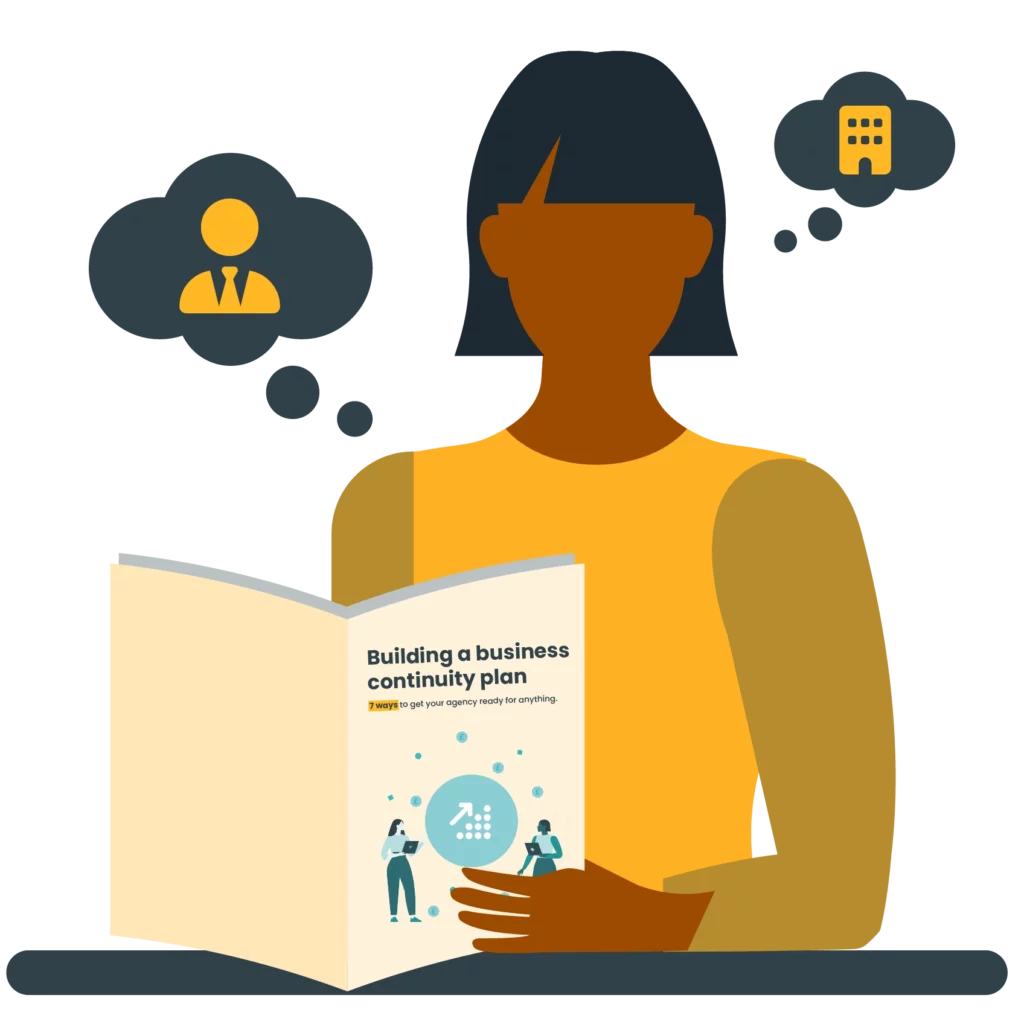 'Business continuity' refers to an organisation's ability to continue with essential functions in the event of a crisis. 
When something happens that interrupts your ability to continue work as normal, your business continuity procedures allow you to reduce the impact any disruption will ultimately have on your agency. Your business continuity plan, then, is a personalised document that outlines everything your employees need to know in order to keep things up-and-running. 
They often contain: 
Insurance details, and lists of emergency contacts 

Emergency procedures and schedules for practice drills 

Details of alternative working spaces, or necessary equipment 

and more – all relevant to your individual business
Looking for expert advice, tips and hosting know-how?
Why a business continuity plan is important
Aside from the improved peace of mind that a business continuity plan can bring, there are several further benefits to both your agency, and your customers: 
-

Improved resilience

In order to create a business continuity plan, organisations need to analyse their current working patterns and identify any weaknesses or areas of risk, as well as gather all the key information underlying their day-to-day operations. 

Doing so in service of creating a clear, centralised document therefore allows you to double-down on processes, refresh employee understandings of procedures, and come out more resilient than before. 
-

Saved money & time

Downtime is a common consequence of disruptions to your operations. Should it happen, you'll soon find that downtime quickly results in the loss of sales, security risks, unhappy customers, and more – read our guide for more information on why uptime is so important. 

But, with a strong business continuity plan in place, you'll be able to reduce the disruption – and ideally keep running at least a minimal level of service throughout, which means saved money, and saved catch-up time when you're ready to get back to business as usual. 
-

Protected reputation

If something does go wrong, the way your agency responds will have a huge effect on your reputation. If you're able to mitigate the effects, protect your clients as much as possible, and keep your basic functions running – you'll have proven yourself to be a trustworthy partner. 

Your clients will get peace of mind that you have everything under control, and you won't have to deal with complaints in addition to your more practical crisis management tasks, either. 
-

Improved agency structure

The planning process – which involves searching for weaknesses and security challenges within your agency – can highlight inefficiencies in your overall structure which can then be addressed. 

Meaning that creating the continuity plan can improve your business' framework – and give you improved performance – even outside of disaster scenarios.
How to create a business continuity plan
We've written a comprehensive guide to writing a business continuity plan that really works for agencies. You can download it here – and get started on drawing together a plan and document that keeps your organisation as stable as possible, no matter what happens. 
Here's a taster of the full 7-step plan:
Step 1:

Identify and prioritise your risks

Protecting your business begins with understanding your risks and their potential impacts. For example, a cyber attack might bring down your IT systems, but not harm your hardware. Whereas a pandemic might put your people out of action, but leave your studio untouched.

Where to start: Make a list of potential risks, then prioritise them. Begin with the ones most likely to happen, or most harmful for your business. We've put together a risk assessment template you can use to get the ball rolling.
Step 2:

Share knowledge across your team

Threats to your business won't always be malicious or dramatic – they could be as simple as a key team member moving on or falling unwell for an extended period of time. For that reason, it's important not to put too much knowledge or control in just one person's hands. Instead, make sure your whole team has a good understanding of essential processes, creative work and client contacts.

Where to start: Document your processes in detail, as clearly as possible, and save them centrally so you can access them anytime. Encourage your team to be open about their work, sharing knowledge across teams so anyone can pick up a project without confusion or delay. 
Step 3:

List what keeps you running

A lot of functions and processes go into making an agency tick; from revenue-generators like designing websites, to support services like billing and payroll. Some will be manually carried-out by your team, while others will be automated by the systems you've put in place. But what would happen if one, some, or all of them failed?

Where to start: List all the functions that go into running your agency, then work out the knock-on effect of each one being disrupted. Thinking about the impact each element has on the rest of your business will help you to prioritise the protection of the ones you rely on most heavily.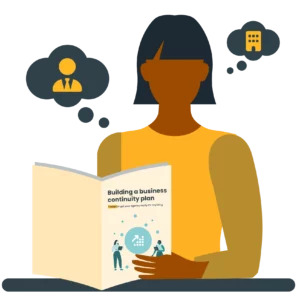 7 steps to a protected agency
Our business continuity guide will teach you how to put measures into place to minimise risks
Peace of mind, no matter what happens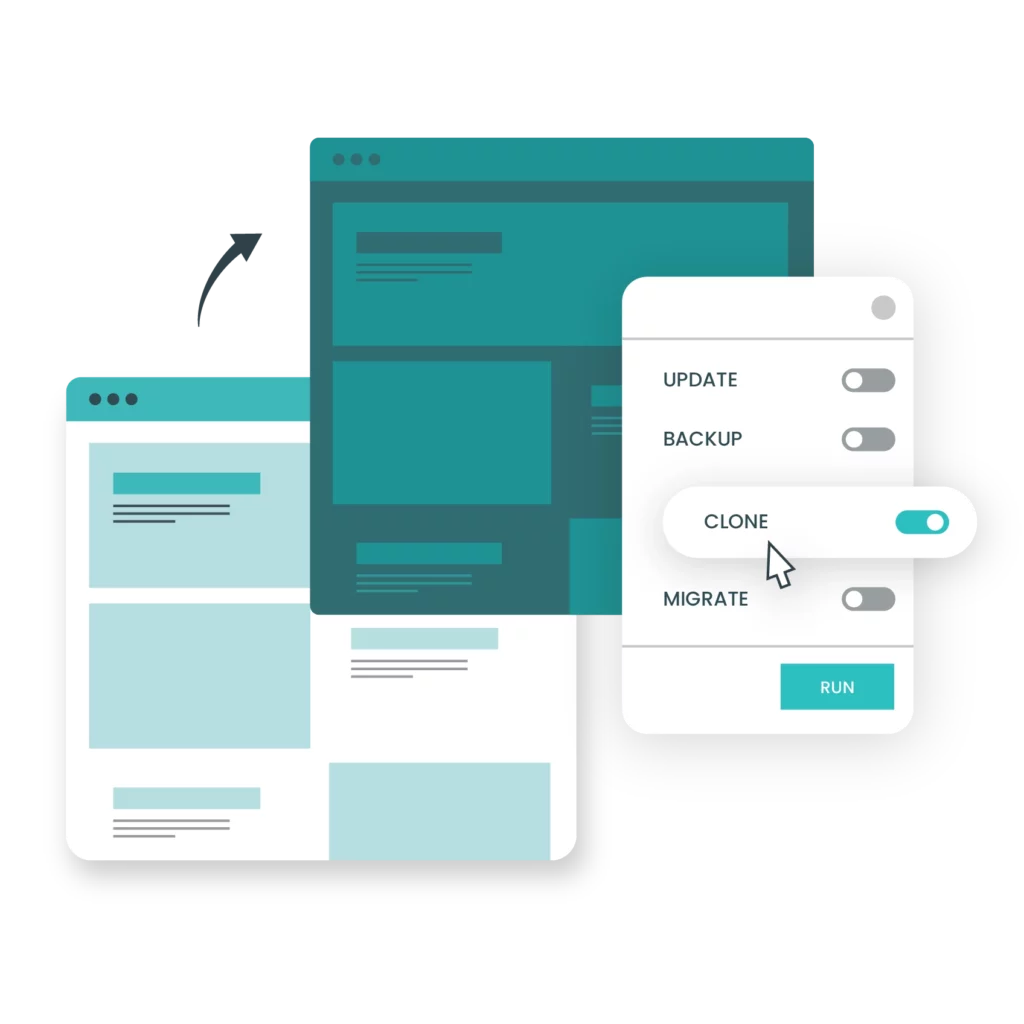 They say that the best time to plant a tree is 30 years ago – but the second best time is now. The same is true of continuity procedures; the earlier you get one into place, the safer your agency becomes. The last few years have shown how incredible disruption can appear at a moment's notice, and knock-out businesses who aren't prepared and able to handle it. 
With a business continuity plan in place, your agency will be protected from the worst effects of any crisis – with happier clients, more confident employees, and resilience built-in.