We recently discovered that agencies offering web hosting services within their retainers achieve a turnover 100% higher than average, according to our recent agency retainer insight report. And typically, agencies earn 21-30% of their profit from retainer plans, so we want to help you understand how to make the most of your retainers and maximise your revenue.
Website hosting and security maintenance are vital background services agencies provide to their clients. And with the support of Nimbus as your hosting partner – with our friendly team of platform specialists – there's always a UK-based tech expert ready to come to your rescue if required. But these services are often overlooked when it comes to upselling them in retainer packages, despite adding huge value to your agency's offering to clients. 
A savvy retainer strategy should provide your business with a consistent, manageable, and profitable boost. In this blog, we offer you expert guidance on:
The benefits of creating retainer plans for your clients
a. Reliable, steady income


b. Flexibility for clients

Website hosting and security as upsell services
a. Charge for valuable, low-effort website maintenance


b. Website security is a vital, billable service

Building a transparent software as a service (SaaS) pricing model for your retainers
a. Proactive, tiered pricing options
b. The most desired services


c. Further upsell opportunities
The benefits of creating retainer plans for your clients
Retainer plans can provide a reliable backbone to your business structure. Instead of waiting for clients to throw projects at you on short notice, a retainer establishes a set monthly spend, which means you can plan their work in advance and keep your cash flow steady.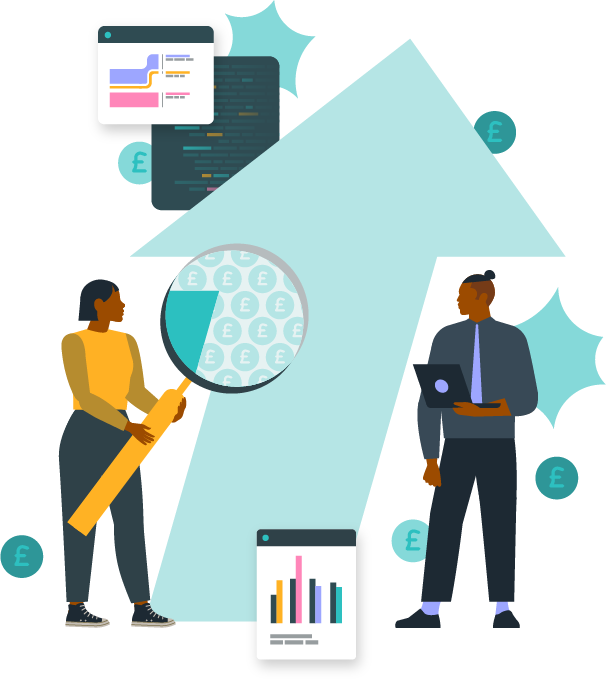 A steady income is vital to agency growth. As our guest expert, Paul Barnes, explains in our agency retainer insight report, a retainer helps you "build an easier, simpler, more lucrative business that doesn't require you to go out hustling and winning new work all the time."
That reliable, recurring revenue is the linchpin of a retainer strategy. Regular work and income are the results of an agreement which should span repeatable projects or services – some of which agencies are already providing, often without profit.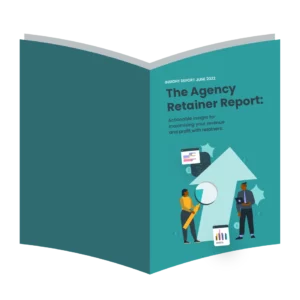 Make the most of your agency's retainers.
Use our insight report to help you reimagine your retainers and raise your profits.
Retainer plans are designed to be mutually beneficial, so give your clients some flexibility on the services that they pay for. A great offering here – that's based on clear expectations – will set you up for a strong, lasting relationship.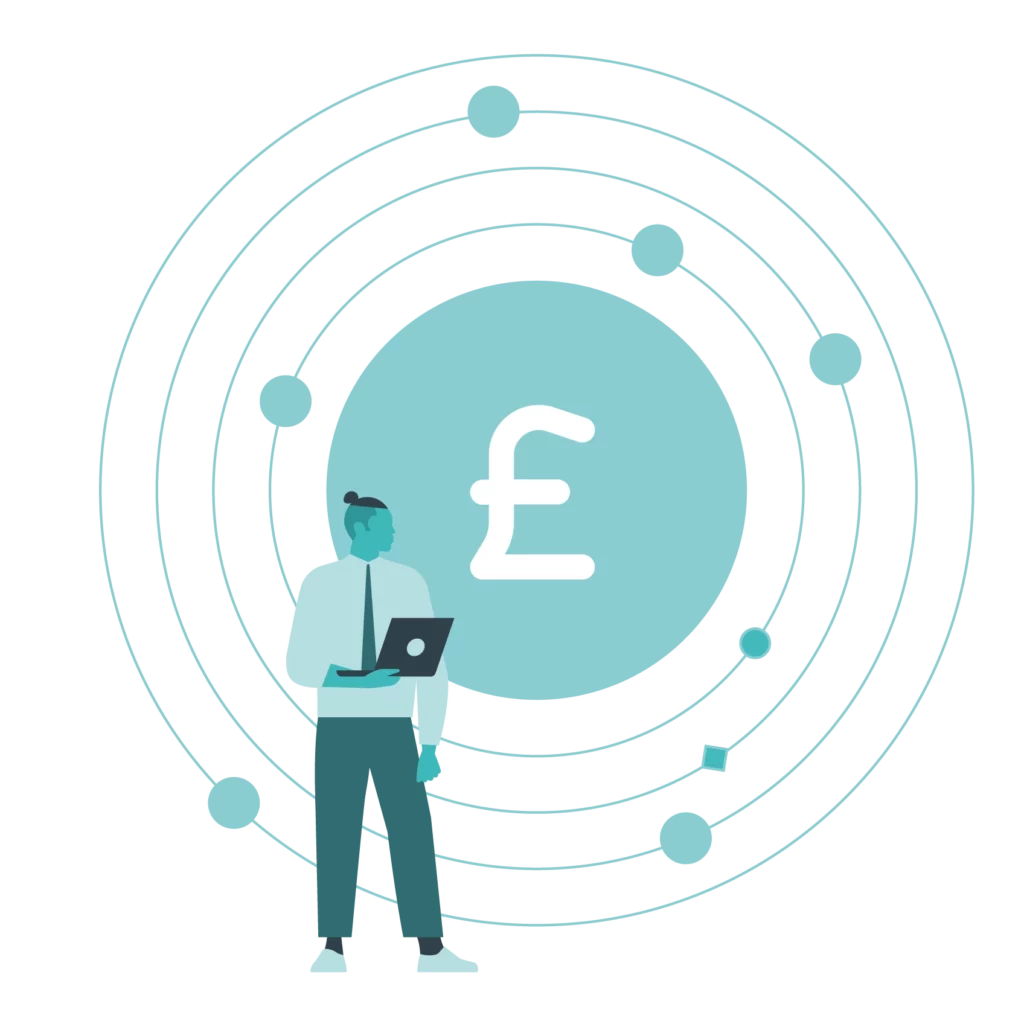 Find out what your clients would value in a retainer, then use those insights to build a model and a range of pricing options that work for you, and that will appeal to them. Regularly evaluate your offerings so you can expand your services, nurture your client relationships, and further your reach – without having to start from scratch.
We'll delve deeper into tiered pricing and show you some useful security-focused examples later on.
Website hosting and security as upsell services.
Charge for valuable, low-cost website maintenance 
A retainer functions as a top-level agreement, outlining the minimum work due and establishing a clear baseline for both you and your clients to refer back to. Within this baseline, you can include regular website hosting maintenance tasks, some of which are valuable to your clients but require little or no time from you.
If you're not charging a mark-up on web hosting, then you're missing an opportunity to earn revenue from something that, most of the time, requires very little effort. Especially when Nimbus delivers game-changing hosting support that makes you look like a superhero to your clients.

Switching over to Nimbus was the best business decision that I've made in a long-time. Not only are the support team really helpful but my account manager is always on hand to help my business grow as a result…I would recommend Nimbus to any serious Freelancer or Agency.
Scott Pearson, Freelance Web Designer
Our retainer insight report found that agencies shouldn't underestimate the value of charging for outsourced services. Over a fifth of agencies are not making any mark-up on their web hosting. Whilst some of the highest-earning agencies include a hosting mark-up of around 50% within their retainers.
Amongst those agencies already including website development and maintenance within their retainers, only 36% also include the related service of web hosting.
The Agency Retainer Report, Nimbus
At Nimbus, we do the heavy lifting when it comes to hosting. We offer total peace of mind with guaranteed uptime of 99.995%, a dedicated UK support team, and a platform that shows all of your servers in a single dashboard, which you can share with your clients. 
We'll even give you a factsheet to help you talk about us to your clients. It's all part of our dedication to helping our customers make the most of our partnership.
Website security is a vital, billable service
Website security problems can create huge losses for businesses. If your clients' websites are compromised, you're facing data loss, website downtime, and reputational damage – plus a loss of dev time as you try to fix the issue. On top of that, you'll have to resolve challenging conversations with clients who expect maximum protection.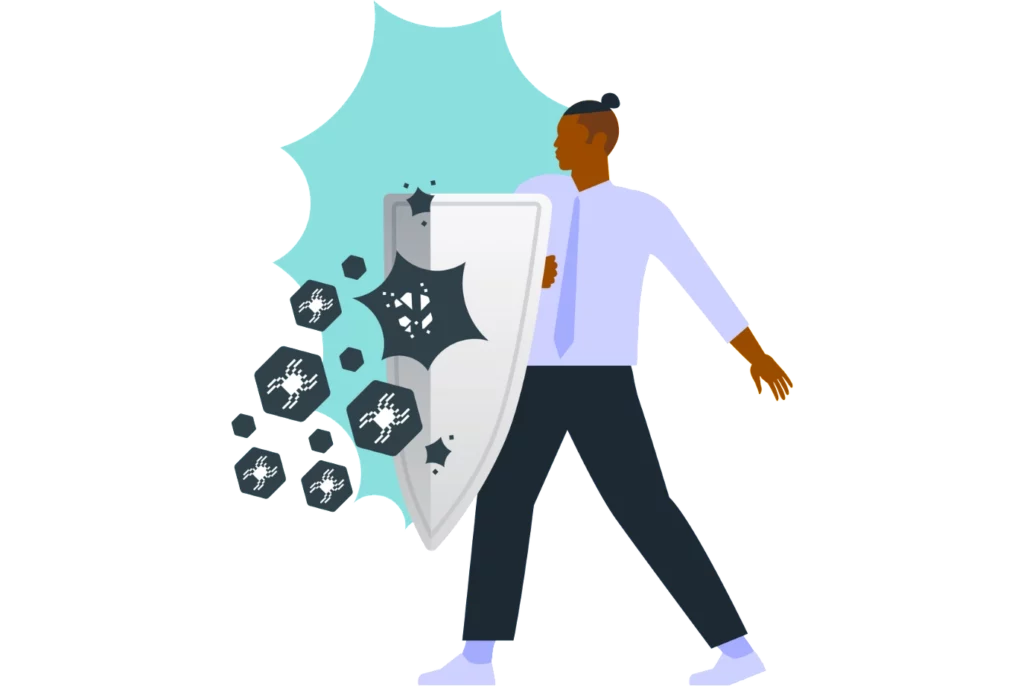 As with website hosting, agencies often disregard site security as an upsell opportunity. Many elements of security maintenance don't take a lot of your agency's time, but it's still a crucial service you can provide and charge for, especially if you've created a client's website, and you're maintaining it or hosting it for them. Protecting the reputation of your clients and ensuring their online presence is a key benefit they should be prepared to pay for.
There are lots of ways you can avoid risk, protect your sites from threats, and offer secure hosting to your clients – and as your support team of security geeks, we're here to guide you through them. We want to do all we can to help you stay safe online.
Our free-to-download security eBook – The agency owners' guide to site security – contains everything you need to know about how to keep your sites protected from online threats.
Creating a transparent SaaS pricing model for your retainers
Creating a tiered pricing model for your retainer packages is a time-efficient way to offer a range of options for your clients. The higher the package, the more expensive it is for the client, but they receive more services and added value at each level.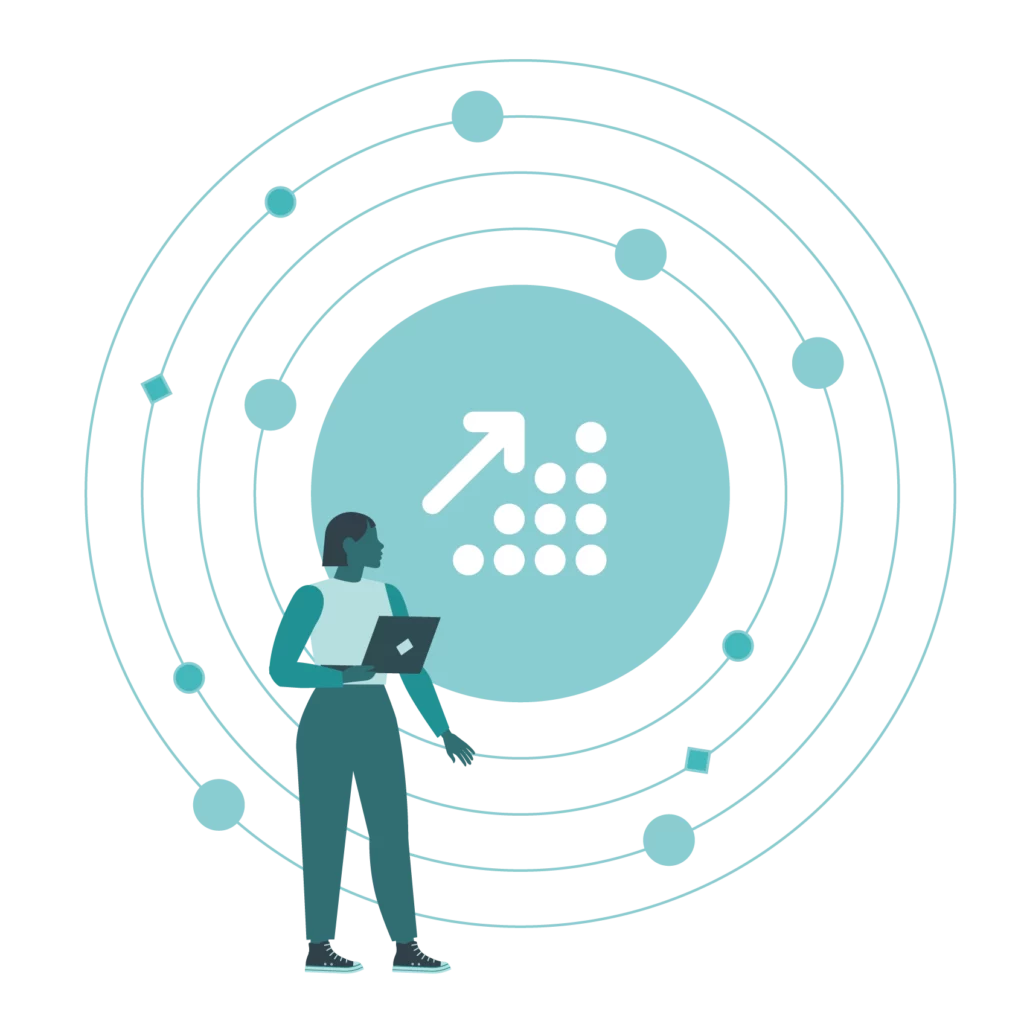 The benefits of using this model include:
Proactive, tiered pricing options

– offering a range of transparent, beneficial retainer options to your clients, based on a 'good, better, best' structure

The most desired services

– include these in the 'better' or 'best' tier of your offering to offer great features for clients and make the most of your retainer strategy

Further upsell opportunities – if your client subscribes to a lower tier package, you can upsell a higher tier if and when their business expands
Retainer packages provide an opportunity to be more proactive about what you offer your clients, and open up conversations about improved methods of working together. Think about the added extras they might find useful, and consider building them in. Website hosting and security maintenance is a great place to start – with advantages for both you and your clients.
Why? Well, you'll often find clients don't have the time, resources or expertise to properly look after the sites you've built for them. This means lots of ad-hoc calls to you for quick fixes, or a site that just doesn't fulfil its potential. By wrapping hosting and maintenance into your retainers, you can make sure sites perform at their best – and you'll be properly paid for looking after them in the long term.
Using the 'good, better, best' model, you could offer options such as domain and SSL renewals at the basic level, building up to include a full maintenance bundle with services like regular site performance tests, WordPress updates, offsite backups, copy updates, and speed optimisation. This gives your clients the potential to scale their retainer package as their businesses grow.
For example, a security-focused pricing model could look something like this: 

hey're all elements you can easily offer with the support of Nimbus – a hosting provider who knows how to resolve any issue, no matter how technical. In fact, at Nimbus, we help agencies offer maintenance packages all the time, so we're always happy to talk it through, make recommendations, and share our latest advice.
Hear from our experts on creating profitable and scalable retainers in our webinar replay.