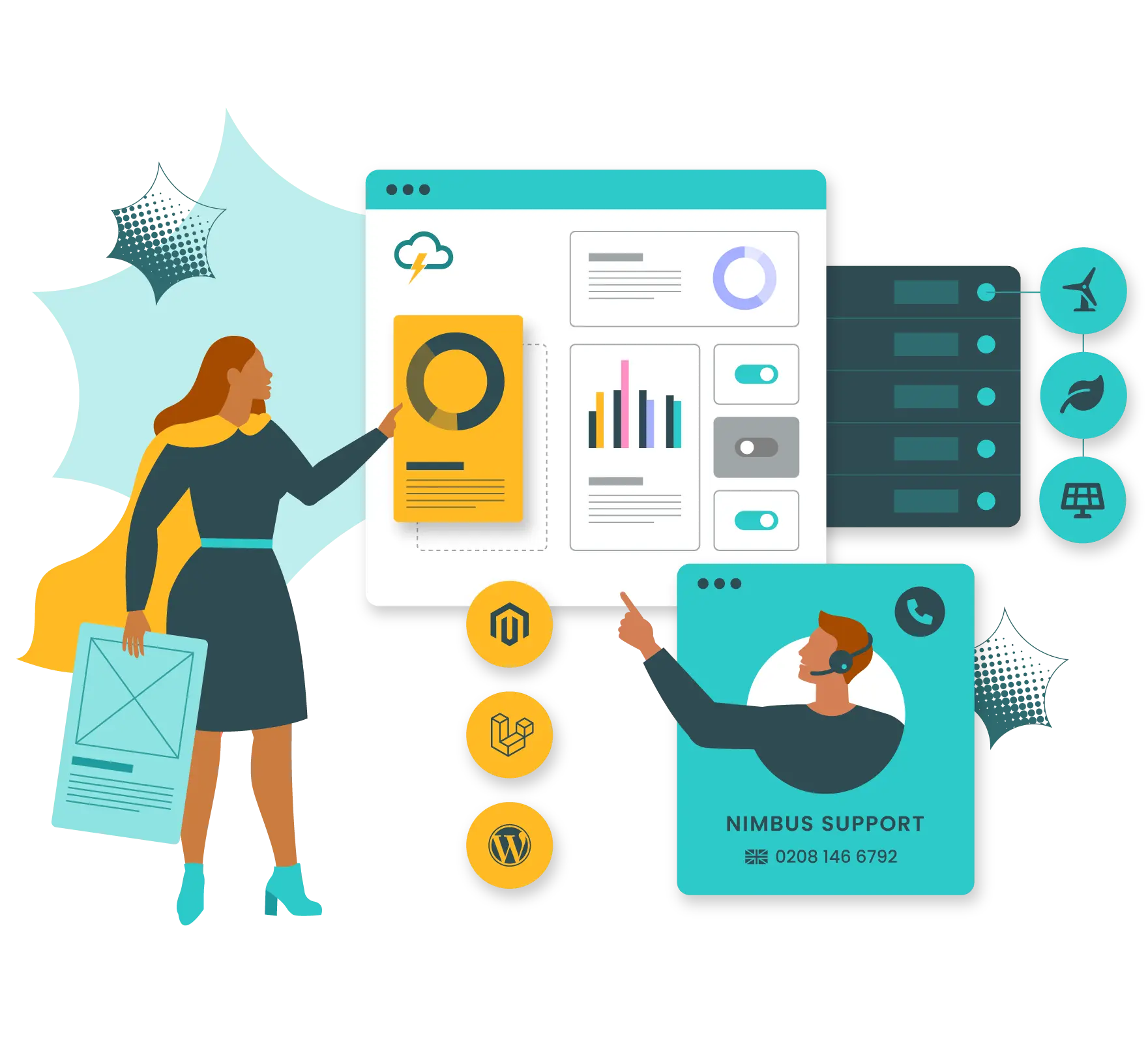 GYDA Summit talk: Building a successful, sustainable agency
By Mike | 08 Jun 23
The burning question on a lot of agency leaders' lips in 2023 is: 'How do you build a successful, sustainable agency?'
If you were lucky enough to attend the GYDA Summit, you got a sneak preview of some insightful stats around the attitudes, actions, and approaches of agencies like yours towards operating sustainably.
With that in mind, I provided some incisive answers at the GYDA Summit, where I also revealed some early results from our Agency Sustainability Insight Report.
If you missed out on the summit, fear not – I'll share our full findings by the end of August, where you can sign up for a copy of our Agency Sustainability Insight Report.
I also shared some practical advice about how your agency can become more sustainable, including how you can prepare for the inevitable arrival of stricter environmental legislation. I'll cover my key takeaways in more detail below.
But first, here's a brief summary of what you need to know about the surveys we've launched as part of our Agency Sustainability Insight Report.
We're still gathering responses for two surveys that we're running simultaneously.
The first survey delves into how agency leaders like you feel about going green, what they're currently doing, and what they aim to achieve in the near future.

The second survey quizzes agency clients about what they want to see from agencies, how important they consider sustainability credentials to be, their views on B Corp, and how heavily sustainable business operations influence their buying decisions.
Remember, we'll share our full findings by the end of August, so keep an eye out for an update from us announcing the launch of our industry-leading Agency Sustainability Insight Report.
Environmental legislation is coming.
The Advertising Standards Authority (ASA) are calling for legislation and clear definitions around the terms 'carbon neutral' and 'net zero', and the government are starting to listen.
And the Competition and Markets Authority (CMA) are also putting pressure on the government to act. Legislation is on the horizon for businesses of all sizes.
Having conducted research into consumers' understanding of 'carbon-neutral' and 'net zero', the ASA found that they had little to low understanding.
What do 'carbon-neutral' and 'net zero' mean?
As a quick reminder, an organisation is 'carbon-neutral' if they balance the carbon emissions caused by their everyday activities with the amount of carbon they absorb or remove from the atmosphere.
This is also known as 'net zero carbon emissions' – after the balancing act, zero carbon dioxide is added to the atmosphere.
But many consumers believe it means businesses are producing zero carbon, when a lot of companies are, in fact, offsetting their emissions.
We all have to be careful we don't mislead anyone with false or exaggerated marketing claims – make sure you back them up with evidence.
How can you prove what you're doing is genuine?
Get a carbon emissions audit.
The best starting point is to work with a third-party carbon emissions auditor to understand how much carbon you produce and where you need to reduce it.
At Nimbus, we teamed up with ClimatePartner, who provided us with a breakdown of our emissions and where we could improve.
Reduce your carbon footprint.
There are numerous ways you can reduce your carbon footprint, from improving your recycling methods in the office, to switching to greener service providers (check out our green web hosting).
For more inspiration, take a look at our blog: 10 ways to make your agency more eco-friendly
Offset what you can't eliminate.
The nature of digital industries makes it impossible to eliminate the output of everything that contributes to climate change, but we can offset what we can't eliminate.
Think about carbon offsetting programmes that align with your values and work with a trusted offsetting partner, such as ClimatePartner.
Check that your offsetting initiatives are approved by recognised standards, such as:
1. Verra
2. Gold Standard
3. Climate, Community and Biodiversity Standard (CCBS)
4. Social Carbon Standard (SCS)
Obtain certifications.
Once you understand your carbon output, you can apply for certifications that fit your environmental agenda.
For example, we've been awarded a Low Carbon Workspaces certification thanks to reducing our reliance on the National Grid – we save three tonnes of CO2 emissions every year by using solar panels on the roof of Nimbus HQ that provide energy for our heating and lighting in the office.
Be genuine and authentic – and prove it.
You're more likely to drive change and succeed if you're authentic and passionate about your sustainability goals.
Develop a roadmap for your green journey and chart your progress as your business sets achievable goals and takes meaningful action.
Don't be afraid to shout about what you're doing – it's a journey.
With sustainability, there is no end goal, so any progress you make towards creating a more sustainable planet is a win for businesses.
We're all still figuring it out, and by sharing our ideas we're helping each other build collective knowledge to find ways of creating a more sustainable future.
B Corp vs ISO Certifications
Many agencies are considering applying for B Corporation status, which is often considered to be a highly reputable badge of approval in the field of sustainable business practices.
What's B Corp status?
The purpose of B Corp certification is to prove that a company meets high standards of social and environmental performance, transparency, and accountability.
But applying for B Corp status can be a complex process, and it's not for everyone. So, what are the alternatives? Obtaining one or more ISO Certifications could offer a more suitable route along your green journey.
What's an ISO?
In short, it's a seal of approval from a third party to prove that a company operates to one of the international standards developed by the International Organization for Standardization.
Large companies with 250 employees or more need to provide Streamlined Energy and Carbon Reporting (SECR)to cover their energy and carbon usage.
If you work with any such companies, this means you'll start to feel pressure from them as they look into the green credentials of their supply chain. This is where becoming ISO accredited can help.
The environmental ISO enables you to use a framework to respond to tenders and bids from companies who might ask you to prove your sustainability credentials.
It's clear – even from the early findings of our research – that environmental sustainability is important to agencies and their clients, and there are huge growth opportunities for those who can prioritise it.
With evolving attitudes towards sustainability and the likely arrival of new legislation seemingly necessitating changes in the industry, agencies need to find ways of overcoming stumbling blocks such as finding the time, resources, and funds to invest in greener practices.
Few agencies can currently provide the appropriate environmental credentials to prove their claims, but if you can, you'll be one step ahead of forthcoming legislation – and most of your competitors.