Whether you're new to WordPress or a seasoned pro, with over 54,000 active plugins available, it's easy to be overwhelmed by choice. Good job we've got your back. Here are 11 of our favourites, perfect for building stand-out WordPress sites from SEO boosters to e-commerce essentials… and available free (or premium) from the WordPress Plugin Directory.
Related services: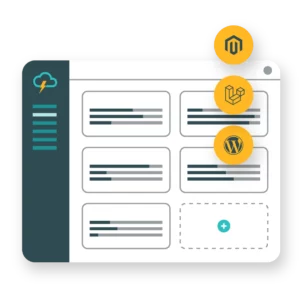 One hosting platform for your agency.
Our platform was designed with your needs in mind, which means it's easy to use, and time-saving too.
Wondering how you'll manage all those plugins?
Say hello to WordPress tools.
You'll see every WordPress site, plugin, version, theme, recipe and update alert across your entire server, at a glance. Check which versions you're using where, spot the plugins that need updating and find your go-to themes and recipes, fast.
It's a really handy shortcut that makes managing your WordPress sites a whole lot easier. Just log into your server, hit WordPress in the left-hand menu and you're there.
Further reading: