Overview
WordPress design agency Rigorous Digital needed their hosting tools to be accessible for their international team. Previous providers' complex platforms had caused productivity problems and roadblocks - ultimately leading to lost income. The Nimbus platform not only supported their needs but also allowed the team to self-serve, so the business could expand.
By cutting down on the training time required to set new team members up on the platform, Rigorous Digital were able to both use their time more productively, and equip their colleagues with the confidence to act on behalf of clients in regards to their web hosting. 
The intuitive tools – designed especially for use by digital agencies – meant that the team could get stuck in with relatively little technical background required. And with this added confidence came decreased reliance on developer colleagues, freeing them up in turn to concentrate on the important client work that the agency carries out. This diversification of hosting responsibilities was a clear and immediate benefit of the move to Nimbus.
Before partnering with Nimbus, the Rigorous team had struggled with poorly-designed hosting platforms, which were negatively impacting the service they were able to offer clients. 
Platforms were often frustratingly over-complex, couldn't support certain actions or crashed repeatedly, creating real productivity problems. Given their international reach, these roadblocks risked negatively impacting the agency's bottom line. 
They might do the things you need them to do, but the only people who can use them are developers or people with infrastructure experience. That's just no good to us as an agency – our account managers need to be able to log in and do top-line tasks to keep our clients happy, so we need a democratic platform everyone's comfortable using. That's exactly what Nimbus gives us, and it's brilliant.
1

Seamless migration to Nimbus platform.

The Nimbus platform – designed especially for agencies – was created in order to provide the perfect balance between accessibility, and freedom for developers.

Its library of intuitive 1-click tools cut down on admin time, while developers still get 100% root access to their servers.

Plus, as we built it from the ground-up in-house, suggestions and requests from agency partners like Rigorous Digital are taken seriously and can be implemented – further tailoring the platform to ensure agencies get the most from their dashboard.

"Technically speaking, the Nimbus platform is far superior to a lot of the others we've used. Often clients come to us with different hosting already in place, but actually what Nimbus offers is much better. They're our primary supplier for a reason and that mostly comes down to technical competencies, reliable support and the fact that their platform works so well."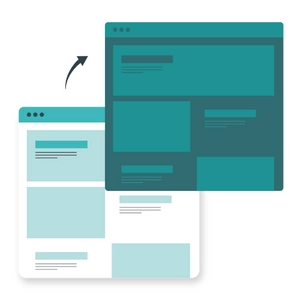 2

Continued technical support.

As Rich and his team continue to grow Rigorous Digital, they're confident they've got the support they need to continue to develop – from technical help, to attracting new clients, to underpinning everything with a strong standpoint on sustainability.

"Above all, the customer service and technical support we get from Nimbus are integral to what we provide as an agency, day in, day out. For me, those things pull together to mean they'll be able to support us really well into the future."
3

Supporting clients with sustainability.

Nimbus has always been dedicated to proving web hosting that's as good for the planet as it is for our clients – and Rich shares how this environmental focus has proven an added benefit when winning new work.

"For us, looking after the environment is fundamental. It's the way things ought to be – a baseline requirement. Working with a green hosting provider like Nimbus is absolutely a benefit – and something we can use to start conversations with our clients."

You can read about our green credentials and pledge here.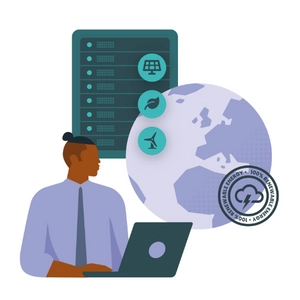 After migrating to Nimbus, Rich explains how their productivity problems disappeared.
With a very quick introduction to the platform, people know what they're doing. We're growing and onboarding new team members, so that's really important to us as an agency. It also means we can invite clients in and, with a little guidance, they'll be perfectly comfortable finding their way around.
This ability to bring both new team members and the end-clients themselves into the platform means that the time otherwise spent on training, troubleshooting, and briefing can be used on more important and productive areas of the business. 
With easy access to intuitive tools that make managing their web hosting easy, the team at Rigorous Digital no longer lose time (and money) to hosting management.
Previous hosting providers were over-complex and inaccessible to the wider team, leading to lost time and income.
The Nimbus platform allowed the team to grow, easily onboarding new team members and confidently sharing projects with their end-clients.
For these reasons, Nimbus has been Rigorous Digital's primary hosting partner for over a decade.