Today's tech means it's easier than ever to talk to, work with and buy from people in places you've never been – and probably never will. So, when a hosting provider on the other side of the world (or even just the other side of the channel) offers your agency cheap web hosting, it might look like a great idea. Believe us, it's not. Here's why local, UK-based hosting always, always wins…
When you spend a big part of your day online, it's easy to think it doesn't matter where in the world your colleagues are. And in a way, it doesn't. Video calls mean you can meet virtually, file-sharing means you can collaborate, and you soon figure out the best times of day to catch people in different time zones. You're connected, you're efficient, it's all good.
Except when it comes to web hosting. While you might be able to buy hosting from hundreds of hungry businesses across Europe, America, and beyond, don't be fooled into thinking the distance doesn't matter. Because your hosting team isn't like any other remote team. At all.
They hold the keys to every single website your agency builds – and by extension your client satisfaction, your team's reputation, and your future success. Basing that on the other side of the world doesn't just feel a bit shaky, it puts a whole load of unnecessary obstacles in your way.
The closer your hosting provider is, the faster you are
If your agency and its clients are based in the UK, chances are that your client's customers are too. But if your hosting provider is in the US, all the websites you create for those clients are sitting on servers well over 3,000 miles away.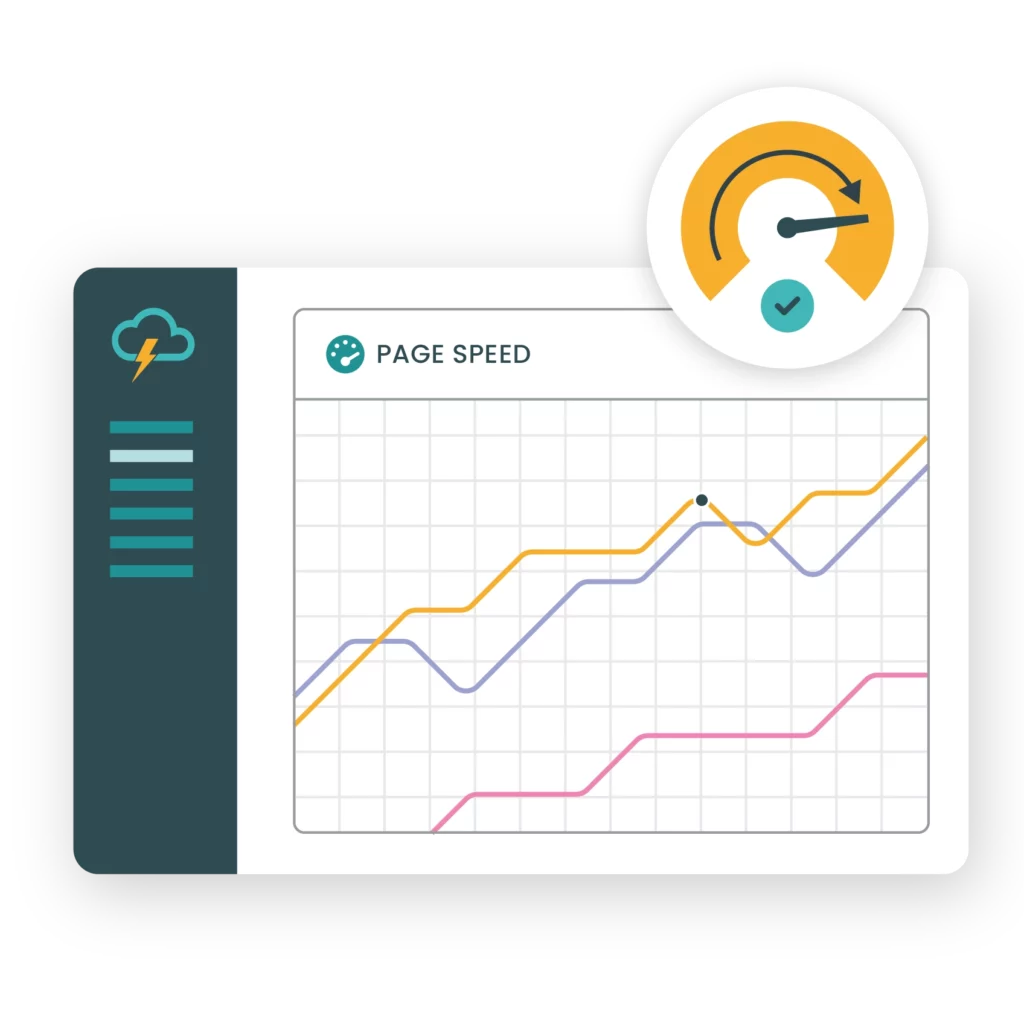 Which means every time someone in the UK tries to view their websites, the data has to travel from the UK to the US – and back. That takes time, and can cost you valuable conversions.
It might not take hours or even minutes, but it'll take longer than it should, and that's likely to cost your client customers, search rankings, and money. People just don't want to wait. In fact, around 40% of people will abandon a website if it takes more than three seconds to load. Three seconds. Now that's not very long to make a transatlantic return trip, is it?
This delay in transferring data between your site and your server is called latency, and unfortunately, it grows with distance. The closer to your agency your servers are, the faster your websites will run, and the harder they'll work for your clients. Which makes UK-based hosting a smart choice if that's where your clients – and theirs – are based.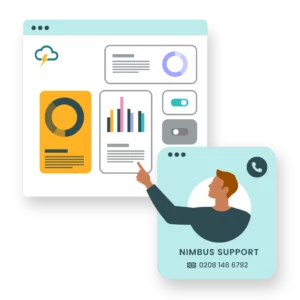 UK hosting expertise you can rely on.
Our UK-based support team are techie experts, and they're ready to help you deliver for your clients.
Data sovereignty and why it matters
Speed is important. It's massive. But it's not the only thing you need to think about. There's also data sovereignty – which is the concept that data is subject to the laws and governance of the nation it's gathered in. If the websites you create capture data for your clients, keeping it close to home makes it easier for you to comply with GDPR and stay on the right side of UK law.
It also means you don't have to start untangling the legalities of another country or risk falling foul of them. And if you need advice on staying compliant, it should be easy to find, here in the UK.
Finally, while we're talking about advice, choosing UK-based web hosting means you're more likely to get the fast, relevant support your agency needs to keep doing its thing. Get yourself a host who is efficient, reliable, that won't disappoint its clients along the way.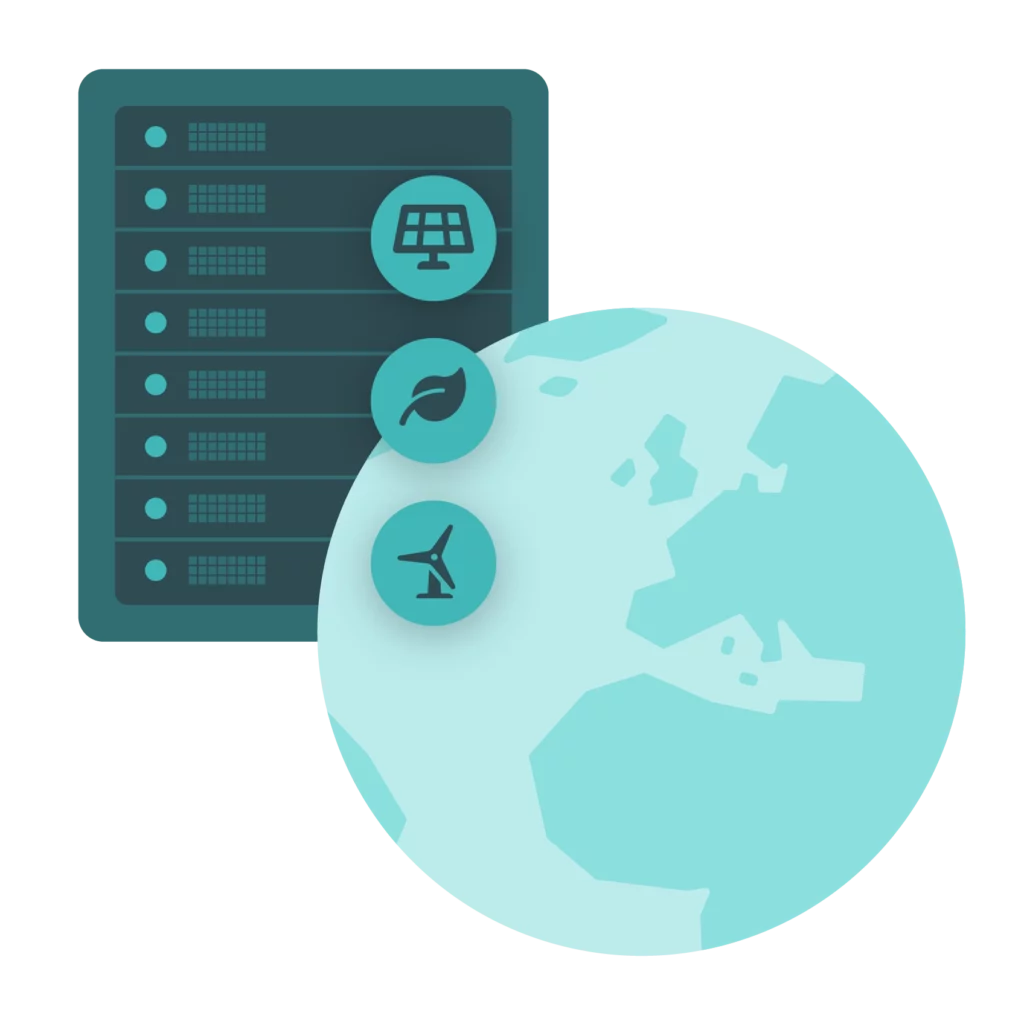 The right UK-based hosting company will house your websites on quality servers in local data centres, reducing latency and making it easier to fix glitches.
They'll also have a UK-based support team you can call on whenever a website goes down. Plus, a team who'll give you advice and help you stay up to date, should there be anything tricky that needs explaining.
With a good understanding of the market you're operating in, and the regulations you need to abide by, their advice will be far more readily available, accurate, and relevant than you might get from overseas. It'll also be reachable at the right time of day – and in the right language. That might sound obvious, but these are hurdles you shouldn't have to worry about while you're working hard for your clients.
At the end of the day, there's nothing stopping you from getting cheap hosting from a far-flung provider. But for the sake of your efficiency, productivity, and overall sanity, give it some careful thought.
With UK web hosting, you'll have a team you can trust close at hand, you'll have super-fast websites and you'll have the peace of mind that you're not going to let your clients down. That's all valuable stuff – and it'll free you up to do the work you love, with much fewer headaches.