We use a few handy hosting tools here at Nimbus on a daily basis. So we've narrowed it down to our top 5, free tools that'll help make your website management process even more streamlined. Let's get straight into it...
This handy hosting tool enables you to look up information on a domain. Such as, where it is currently registered, who it is registered to, what nameservers the domain is using, and what public DNS records are on file for it.
1

Top Tip #1

Don't forget to hit the refresh button top right of the 'Overview' tab bar, to make sure you're getting the latest information that isn't cached.
2

Top Tip #2

Pop in an IP address and it will tell you who the range is assigned to – that way you can even find out who is hosting a site.
For those who love doing things on the command line, you can look up most domains via Terminal (Mac) or cmd prompt (PC) using the command:
whois <domain.com>
Next, the Nimbus SSL Checker 
This handy SSL tool was developed by our very own Head of Research & Development, Nick. So you can check on the status of your site's SSL. For example, It will flag up things like.
How long the current SSL has remaining before it expires

Whether it is SHA2 compliant

Who the issuer is

Any SANS (Subject Alternative Names – read additional domains) that are covered by the same domain
Top Tip: The URL will update when you pop a site in, so you can share the results easily. Nice one Nick!
If you're in need of a shiny, new SSL, you can buy one here. You can also get your hands on a free Let's Encrypt SSL with any of our hosting packages.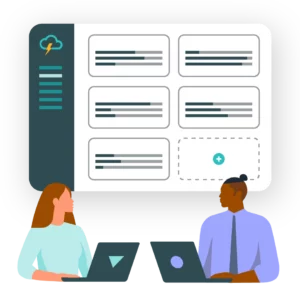 Discover our all-in-one hosting platform.
Our website hosting platform is full of tools to make managing your client portfolio easier than ever.
Google Pagespeed Insights
https://developers.google.com/speed/pagespeed/insights/
We all know loading your websites as quickly as possible is super important. Therefore, it's just as important to carry out speed checks regularly. Introducing, Google Pagespeed Insights. Pop your site URL into the box, hit 'Analyze', and let Google work its magic. You'll be able to:
Analyse any changes to your site speed

Monitor whether it's changed

Work through the recommendations or opportunities report to speed things up
Further speed testing with Pingdom
Similar to Google's Pagespeed Insights, you can use this tool to additionally test the site from all over the globe (just hit settings -> Test from).  Handily, once your results are delivered, you can also see a page analysis of what is being loaded and a history of previous checks.
And finally, the brilliant Sucuri Site Checker
The Sucuri SiteCheck scanner will check the website entered for known malware, blocked IP status, website errors, and out-of-date software. It is particularly handy if you've got a compromised site using a CMS such as WordPress sending out spam mail, as you can use this tool to tell you whether the CMS itself is out of date, or if any plugins are affected by known issues, as this is the most common route we see for sites being compromised.