This year, Nimbus celebrated our 11th birthday. That means we've been in the agency web hosting business for over a decade - and it's given us a unique insight into the priorities of our clients, and the kind of support they need to thrive. Recently, you might have heard us talking about our renewed proposition, and what this means for our agency web hosting partners.
In short, it means we're refocusing on the kind of service you need from an agency web hosting partnership. And, in line with our priorities, we're incorporating our green strategy to help futureproof the web for future generations. So, wherever you are in your forward-planning, or if you're just curious about what moving to Nimbus could do for your future prospects, here's what we're expecting from the next few months.
The green future of the web
If we want to embrace an online and connected world in the future, we need to work harder now to make it sustainable.
As it stands, the internet and its associated technologies release more carbon than the aviation industry – 3.7% of the world's carbon emissions. Digital agencies and their partners therefore have a huge part to play in developing more sustainable practices. At Nimbus, that's something we take very seriously.
Our agency web hosting is 100% renewable; our data centre is powered by renewable energy sources rather than fuel, which contributes to a saving of 45 million tonnes of CO2 every year. 
We're also on a mission to be carbon neutral. We have solar panels powering our HQ, we've undertaken a carbon audit and we are recycling our ewaste – which are just three ways we're committing to a sustainable strategy that will make a material difference to the carbon emissions of both you, and your clients.
In fact, we've seen clients reduce their CO2 emissions by as much as 92% when they move to Nimbus. That's an easy way to make a huge difference – and, as eco-conscious clients care more and more about their green legacy, it's helping agencies to win more business, too. You can read more about our green web hosting here.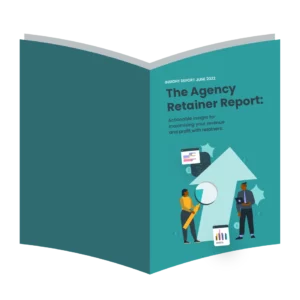 Make the most of your agency's retainers.
Use our insight report to help you reimagine your retainers and raise your profits.
We know that our agency clients are never stagnant – so neither are we. Outside of our green web hosting commitments, we're always expanding our offering at home to provide the best possible service to our partners.
After all, providing the best web hosting for agencies means offering more than just facilitating server space. So we're developing more features, releasing helpful industry insights, and always listening to feedback. Here are just three ways we're working to support your growth:
1

Supporting knowledge development

Our Knowledge Base is packed full of helpful articles to help you make the most from your web hosting partnership with us. There are guides outlining how to use each of our platform features, along with troubleshooting solutions and more in-depth pieces for developers to make use of as they explore our dashboard.

But – don't forget: if you're ever in need of hands-on support, our team is UK-based and always just a phone call or ticket away. Just get in touch, and 97% of the time, they'll respond to you within the hour.
2

Sharing our knowledge

Our experience working with agencies throughout the UK has given us an ongoing insight into the industry, and that's the kind of knowledge we love to share with our clients.

We want to empower our agency partners to make the most from our offering. To that end, we're committed to releasing educational insight, supported by expert opinions and always actionable.
3

The Agency Retainers Report.

With insight derived from the survey responses of almost 200 UK agencies, The Agency Retainers Report: Actionable insight for maximising your revenue and profit with retainers examines how agencies currently structure, price, and position their retainers, and identifies opportunities for growth.

The report includes:
Retainer breakdowns across different turnover brackets
Profit growth opportunities for agencies to consider
Expert commentaries on the report findings
With the insight in this report, you'll be able to compare yourself against agency benchmarks, identify your challenges, and grow your profit margin. And now, you can hear more from the experts in an exclusive webinar discussion. Watch it here.
Our intuitive platform is not just easy to use – it was also developed with agencies in mind. That means it's designed specifically to meet your needs, with tools that allow you to update WordPress sites in bulk, or set them up with your favourite themes and plugins in seconds.
Running a lot of Magento stores? We'll help you enable PCI compliance in just one click, or give you a PowerBoost for extra capacity during peak times (like Black Friday, or Christmas sales).
Our library of 1-click tools will save you time and effort – which means you can focus more on the kind of work you really love. And – as our talented team of developers work on the platform in-house – we're constantly responding to feedback. All bugs are investigated, and fixes are actioned as soon as possible. Plus, got a feature you'd love to see? Speak to your account manager and let us know. We're not just a re-skinned dashboard; there's so much more we can do for you. Explore the platform.
Whether it's facing down ongoing hiring challenges, pivoting to SaaS-based structures or navigating an oncoming recession, our agency clients are responsive and talented at pivoting to embrace challenges – and we're always by their side, helping to keep their sites up and running and making them look like superheroes to their clients.