We talk a lot about how the internet is responsible for more carbon emissions than the aviation industry, which is shocking enough, but it's also true that if it were a country, it would be the 7th largest polluter. Every server, every site, and even every click to each individual webpage, emits CO2. That's obviously concerning. Especially when you consider that the internet is only growing; every year sees more sites go live, and they're often more resource-heavy, meaning they're burning through more carbon than those which came before.
Something needs to change. That something? Our collective approach to how we approach the web, which includes web design. By setting out to design websites with a sustainability mindset, we can create a greener internet and help to protect the planet for the future.
What is sustainable web design?
According to the Sustainable Web Manifesto, sustainable web design is "an approach to designing web service that puts people and the planet first". It means making changes to the way we define 'good' design; no longer should we consider the flashiest, image-laden pages our best work – that title should go to the pages which load with the smallest amount of CO2.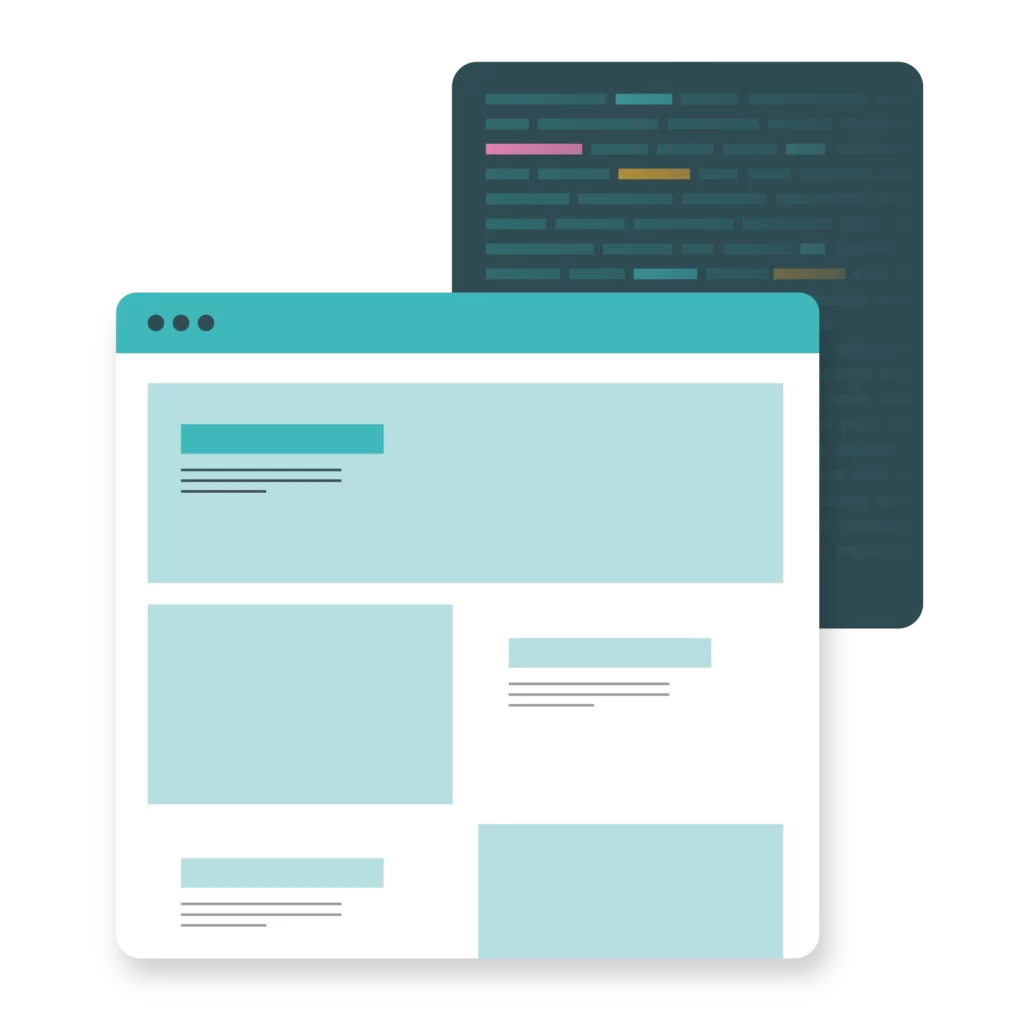 That's because, when you consider that around 1.76g of CO2 is emitted on the average site with every single page view, that can quickly add up to create a huge environmental impact. A site with 100,000 monthly page views is creating around 2,112kg every year – the equivalent of 5,242 miles in a petrol car. It's proof that even seemingly small, individual changes can have a massively beneficial effect.
By minimising the amount of carbon produced by websites at design level, we can reduce the overall carbon load of the internet across the board. Here's how to get started with sustainable design.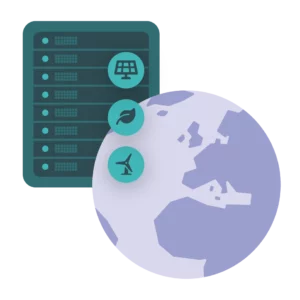 Eco-friendly hosting your clients will love.
Our clients have seen their sites' carbon footprints drop by up to 92% after switching to us.
How to do sustainable web design
The Sustainable Web Manifesto identified six areas of focus for ensuring a more sustainable approach to web design and development. Aside from setting out a clear green project ethos, those elements are:
1

1. Design 

Perhaps the most important element of sustainable web design is the actual approach to the content itself. As designers, we can be tempted to create intricate designs with plenty of variety in features: images, audio, video…

However, it's exactly these elements which have the most impact on a site's carbon efficiency, as they require the most energy in order to load. That means that, in order to consider a design energy efficient, you should approach elements like imagery with care; always check whether the images that you're using are necessary – or consider whether your design could be effective in a more simplified version.

This often has the additional benefit of improving accessibility, too. Imagery is only one aspect of design that can affect the carbon output of a website. Here are some more tactics to consider incorporating into your sustainable web design strategy:
Set a limit on page weights
to minimise the amount of energy needed in order to load the webpages.
Consider energy efficiency when choosing your colours
dark colours require less energy to illuminate, and blue pixels use approximately 25% more energy than red and green.
Plan for efficient user journeys
to reduce the amount of time spent online, and the number of pages needed for users to find the information they need, or complete their online tasks.
Limit use of video and audio
as video is usually behind the largest energy-use within a website, while animations and autoplayed audio are similarly energy-heavy.
Avoid custom fonts
custom font files are large, and when you need multiple typefaces and weights, it adds up to impact energy use (as well as negatively impacting your site speed).
2

Content & Marketing 

You might not see the direct link between content, marketing and carbon emissions – but the former can really impact the latter; with a smart approach to content and marketing, the overall load on a website can be reduced.

That's because the clearer your website, and the easier it is to find information, the less time is spent fruitlessly searching, thereby generating less carbon emissions.

Things like good SEO practices, smart 404 pages, smart redirects, onsite search features, intuitive information architecture, and well-considered user journeys can play a big role in making your overall site more efficient.

Plus, this is an approach that is useful regardless of its environmental impact. A classic mark of good design is how easy it is for users to navigate and understand.

A more controversial suggestion put forward by the Sustainable Web Design group is the idea of an 'end of life' date for online content and products. This could potentially help to reduce online wastage if the content in question can be deleted once it is no longer relevant or necessary.
3

Development 

Just as is the case with design, approaching development with a sustainability mindset is vital in order to secure a more environmentally friendly digital architecture.

What does green development look like? Firstly, it doesn't look like a total overhaul of existing code. Constantly working to reinvent code and create bespoke processes for jobs which already exist simply creates unnecessary emissions. That's because we should understand the carbon footprint of a website to also include the carbon used in the process if its creation – so time and energy being spent on code which can't then be reused is neither energy, nor commercially, efficient.

Open source tools allow larger groups of contributors to work on a project, meaning a more streamlined performance can be achieved. Similarly, starting small and optimising projects before scaling up can further reduce waste. And these open source tools are often just as effective as their bespoke counterparts. Just look at WordPress – the open source CMS behind 37% of sites.

One other step available for developers looking to reduce their carbon output is using modular code frameworks. These keep file sizes to a minimum, and therefore reduce energy wastage resulting from long page load times.

For even more advice on green development, take a look at our list of five ways to make your websites greener. 
4

Hosting 

If you've gone to the effort of sustainable web design, don't fall at the final hurdle by choosing a hosting partner who isn't eco-friendly.

In 2019 it was estimated that data centres worldwide used more than 2% of the world's electricity. With that in mind, here are some questions you should be asking of your web hosting partner:
What is their PUE rating?
PUE, which stands for Power Usage Effectiveness, is a score representing the energy usage on servers compared to other systems like cooling and lighting. The perfect score is 1, and the lower the rating the better. You should be looking for a host with a low data centre PUE score.
Where is the data centre located?
The further the data has to travel, the more energy is consumed. This means that if your customers are largely based in London, but your data centre is in Nevada, it's not only going to have a negative impact on your site loading speed (although this is also true), but also your energy efficiency. By choosing a data centre close to your core user base, you minimise the energy consumption required to fetch and deliver the website data.
Is the server stack based on open source tools?
Web servers like NGINX and Apache are two examples of popular open source tools. The benefits of going open source are varied (flexibility, security etc.), but certainly the fact that they are being constantly revisited and developed mean that improvements to speed can have a positive impact on a server's overall efficiency.
Is server side caching or static tech in place to minimise server load ?
Caching keeps a CMS from having to serve up a web page each time it is visited by a user, which in turn means that server load is kept to a minimum – once again reducing the amount of energy required in order to load a webpage.
Is the data centre powered by renewables?
Considering the fact that data centres are such resource-heavy facilities, it's not enough to simply offset the carbon they're producing. In order to achieve real, lasting impact, they should be run on renewable energy.
Are there steps in place to block bad bot traffic?
Aside from the obvious benefits to user experience and improved security that bad bot blockers provide, they also reduce negative energy consumption, by ensuring that the servers don't need to respond to an influx of bad requests.
Are the servers running the latest tech stack?
The more efficient a tech stack set-up, the less resource is needed to run it. By keeping up with the latest developments, your web hosting partner can maximise efficiency and reduce energy waste.
Does the hosting provider have a strong environmental policy?
Of course, just having the latest tech stack doesn't always mean they'll be reducing every kind of waste. Energy use is not the only impact from a data centre – e-waste is an important consideration, too. Do they have a good policy around e-waste? How do they dispose of old equipment? These are also important questions to ask.
5

Business operations

The journey to sustainable web design has to take place across all levels of a business – from the design of individual pages, right up to the attitudes of the executive.

This looks like: committing to zero emissions, implementing a policy against unnecessary travel (flying in particular), and working to address sustainability in all business areas. Read the Nimbus green pledge.

It's also worth considering getting business certifications from third party verification services to reiterate your commitment to eco-initiatives, and signal your hard work to end-users – potentially inspiring them, in turn.
Internet traffic has tripled since 2015. By taking individual responsibility for our contributions towards the overall carbon impact of the web, we can work to collectively reduce its overall carbon footprint. Each of the above elements work in harmony to produce a strategy that mitigates the harm done by individual sites online – meaning that we can continue to rely on the web, without worrying about having an increasingly negative effect on the world around us.
By working towards more sustainable design principles, ensuring that your web hosting is run on green energy, and shifting your perception of a 'good' web design, you can reduce not only your carbon footprint, but also that of your users. That's good for everyone – the planet included.