In the world of web development, there's a whole range of incredible content management systems, or CMS, ready to help you get a great site up and running fast. But with new names emerging, reliable favourites evolving and preferences shifting, what's the best in CMS right now? And what might the future hold?
A great CMS makes building websites a straightforward, familiar process – whatever your brief, whoever it's for. Most developers and agencies have their favourites, but it's important to stay on top of the CMS landscape, know what's changing and keep reassessing what's right for you. That means weighing up a handful of important factors, from the cost of your CMS and its upkeep to the speed, flexibility, features and ease of use it gives you. So what are your choices?
Aero Commerce - on the rise
Launched in 2018, Aero's a relative newcomer to the CMS market, but its founders have a strong track record in the business. As an up-and-coming brand, it's gaining popularity with developers keen to adopt new, trending systems – and that's not surprising.
After all, it was built with developers in mind, and designed to help them meet retailers' ever-changing needs, while being fun to use, easy to extend and simple to scale. It's an open-source, Laravel PHP-based system that gives agencies access to the full source code for any environment, which means you can completely customise stores and maximise conversion rates, while keeping infrastructure costs down – and clients happy.
Aero's also cost-effective to set up and run (as shown in this blog's quick price breakdown), which is a draw for small businesses on a budget, as well as  larger ones looking to keep projects as lean as possible. But the biggest draw of all is the lightning-fast speeds Aero Commerce offers. It's got the fastest page-loading time of any CMS at just 1.6 seconds, giving your SEO and UX a powerful boost. Compare that to other CMS platforms like Magento at 4 seconds, WooCommerce at 3.3 seconds and Shopify at 2.2 seconds. It's exceptionally fast.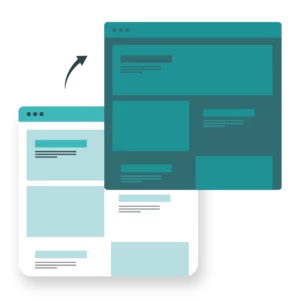 Website migrations, made simple.
Our skilled support team will handle your website migrations – so you can focus on the bigger things.
Theme based online builders - ready to roll
In recent years, there's been a real rise in online theme-based site builders, like Wix, Weebly, Squarespace and Shopify. For usability, affordability and impressive site-build times, they're outstanding – ideal both for beginners and seasoned devs who need a shortcut. They're also a sound choice for businesses without the budget for bells-and-whistles web development.
If you're looking for stunning visuals and professionally designed templates, Squarespace and Wix are the way to go. For more niche e-commerce functionality, Weebly and Shopify will get your store open fast, without costing you a fortune. Got more time, money and skills up your sleeve? You might want to look further than these ready-to-roll platforms. Long-term, you could find they restrict what you can do, limiting your ability to use more complex code, scale at speed or go beyond the themes they provide.
In-house CMS - going bespoke
Another route is to design an in-house CMS specifically for your clients' websites. It's a totally bespoke approach, where everything's built to integrate smoothly and meet their needs exactly. If you're a confident developer (or you've got one at your disposal) it gives you the flexibility to craft your CMS in just the way you want and need it.
But there are downsides. An in-house CMS can take a lot of time and effort to create, doesn't come with any kind of support structure and needs maintaining long-term. It won't be constantly running security tests and updates like other CMS platforms, so you'll need to make sure you've got robust security measures in place if you're going to convince clients it's the way to go.
On balance, you might just decide it's not the best use of your resources, especially when the alternatives are so much better, right out of the box.
WordPress - leading the field
A powerhouse platform used on over 455 million websites globally, WordPress has been the market-leading CMS for a long time. It's currently got a massive 62% market share, and with very good reason – it offers incredible ease of use, freedom and customisation, and as an open-source CMS, has the largest community in the world constantly improving everything it does.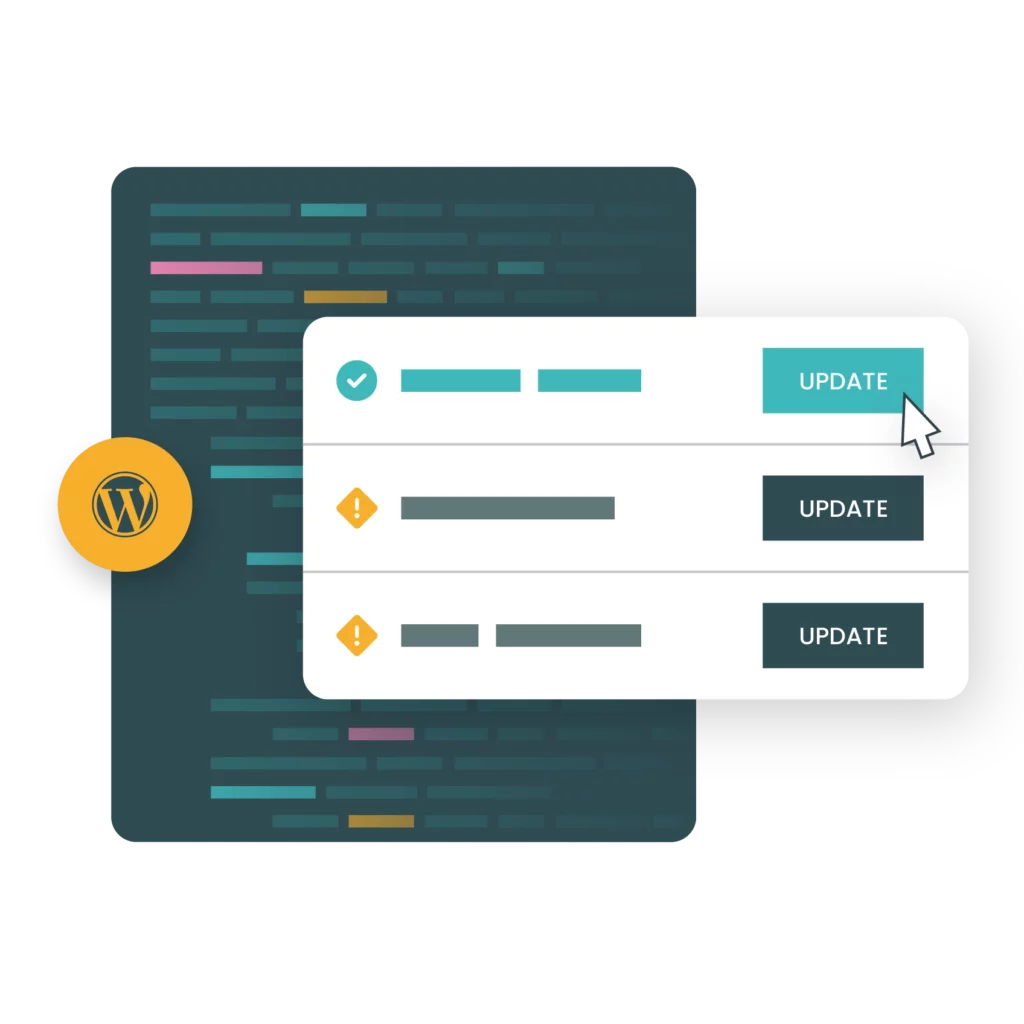 Loved by designers, developers, bloggers – and our very own Nimbus team – WordPress combines plenty of creative freedom with out-of-the-box functionality and SEO optimisation. Which helps you launch successful sites in minutes, without breaking a sweat, even if you're an absolute beginner.
Its already-huge popularity is still on the rise. Today, WordPress powers 37% of the world's websites, up from 25% in 2016. It has a phenomenal reputation in the open-source community for its ability to help anyone build blogs, brochure sites, business sites and e-commerce stores (with the WooCommerce plugin). And with new features, bug fixes and improvements constantly being added, we predict WordPress will keep dominating the market for a long time to come.
As a Developer, I've worked with WordPress, Drupal, ProcessWire, Modx, and a bunch of others, each has their plus points and vary in complexity. For me WordPress strikes a great balance of giving the client instant access to posts and pages, whilst allowing custom functionality very easily.
John Halsey, Head of Development at Nimbus
Magento and Adobe Commerce - upping its game
Another heavyweight open-source system, Magento's been around for a long time and is one of the most common CMS platforms for e-commerce in the UK. Developers love its reliability, ease of use and ability to scale, but there's been a lot of talk in the dev community about whether it's set to last as a CMS… or on its way into obscurity.
Which is why the launch of a premium, paid-for edition that moves away from the open-source model – Adobe Commerce – couldn't have come at a better time. Integrating the CMS into Adobe Experience Cloud, this new edition reflects the fact that more commerce stores are moving into the web app space, and unlocks more capabilities for users, including integrations with other Adobe products like Analytics, Target and Creative Cloud.
As Adobe Commerce, it's setting out to provide an end-to-end platform for every part of the customer journey – both B2B and B2C. It's got impressive new levels of flexibility and scalability, as well as a huge list of features you'd have to build yourself in Magento. Plus, with drag-and-drop content management features, Adobe Commerce enables content creators to do just that – create content – without always needing a tech-savvy developer. Here's hoping it's the start of a whole new chapter for a well-loved CMS.
Looking for expert advice, tips and hosting know-how?
First launched in 2005, Joomla reached its peak in 2015 and its numbers have been gradually sliding ever since. That said, it's still got plenty of dedicated users and developers, a market share of 9% of businesses globally, and 2.5 million active sites running on it. That's around 2.2% of all sites in the world – not an insignificant number, but still only 10% of the total WordPress reach.
While Joomla's a recognised CMS, with strong user management, display flexibility, SEO functionality and built-in multilingual support, it's got its limitations. Compared to many other options, it's complex to use, with a steep learning curve, which makes it best suited to developers with plenty of CMS experience. It also offers fewer plugins, making sites built with Joomla less customisable than others.
Last but not least, we come to Drupal – a veteran in the market, with over 20 years under its belt and a huge open-source community of over 1.3 million users, all constantly improving its CMS.
Drupal websites are robust and reliable, with great performance. Developers get creative freedom, versatility and a trusted platform that helps them build solid, sustainable sites. Just about any functionality you'll ever need has already been created by the community, who also stress-test the system's security, with the latest industry-grade patches released monthly by a dedicated team.
So, what are the negatives? Well, because it's an open-source CMS, Drupal doesn't come with a support team you can call on, but there are lots of developer discussion boards that offer advice. You could also pay a third-party Drupal Partner to give you on-call support when you need it. Getting to grips with Drupal is a steep learning curve and major projects do demand some real technical knowledge, so despite its many plus points, it's definitely not a CMS for beginners.
As a Content Editor, not having to constantly rely on a developer to update the wording on a page, and having the ability to create pages and posts whenever I like, is a complete no-brainer.
John Halsey, Head of Development at Nimbus
Choose a CMS that works for you
When it comes down to it, picking a CMS is about finding a system that fits your level of skill and experience – either as a standalone developer or a creative team. You've got to be comfortable building sites, making updates and supporting your clients in a CMS you know, like and trust.
Beyond that, consider the kinds of clients you'll be developing sites for. Have they got the budget and timescales for one of the more complex CMS options? Or do they need an affordable solution you can push live on a tight timescale? Will they be leaving maintenance and updates to you – or do they need the simple functionality to do it themselves?
Here at Nimbus, our friendly tech team has plenty of hands-on CMS experience – including a wealth of WordPress know-how. So if you'd like to talk to us about CMS, WordPress or how our hosting platform could help your agency do even more, we're right here ready to help. Book a platform tour or get in touch.