Migrations take forever, right? So much admin and disruption. It's tempting to keep pushing the snooze button on this task until it's absolutely necessary. But burying your head in the sand when it comes to migrations will only lead to problems in the future as you continue to enhance your website's features and your traffic increases.
How we do it here at Nimbus
If you're worried about poking a sleeping bear, fear not. We're here to make migration little less intimidating and heaps more efficient. That's because, at Nimbus, we put customer experience first.
Whether you want to handle your own migration or use our managed service, we keep things as simple and straightforward as possible. We've created an effective and comprehensive procedure that takes the faff out of the job and allows you to put your feet up while we handle the nitty-gritty elements of website migration.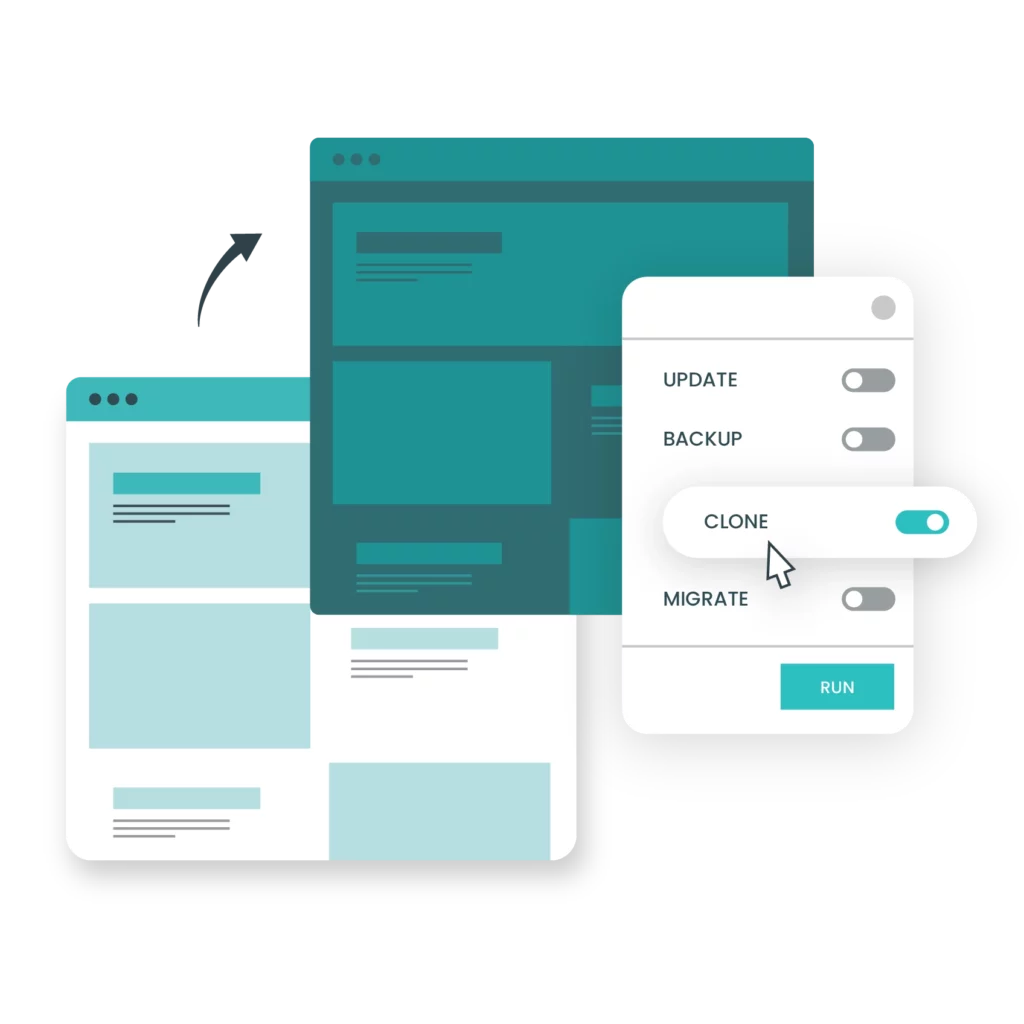 There are nine easy steps:
Pre-migration check performed on your existing host
Initial migration of web files and databases
Switch domains name servers over to Nimbus (Optional)
Suspend the site on the existing server and perform the final sync of files and databases
Open the site on your new Nimbus server
Perform a migration test on your Nimbus server
Switch the DNS to direct web traffic to your Nimbus server
One last final migration check
Welcome to the Nimbus Platform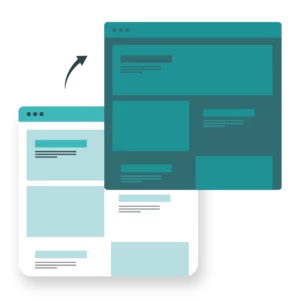 Website migrations, made simple.
Our skilled support team will handle your website migrations – so you can focus on the bigger things.
Free migration vs managed migration
Free migration is usually a basic service offered by hosting providers to help users with lighter websites that are going from plesk to plesk or cpanel to cpanel because of the one click implementation aspect that these migrations use. This option is usually only limited to a maximum number of migrations before you have to start paying for the service. Testing will all be carried out by you after the migration is complete and the website has gone live on the new server.
With a managed free migration, you can expect a more personalised approach. You are assigned a Technical Consultant who will keep you updated with each step of the process. There is no requirement over the size of the website, how many you are migrating or what hosting platform you are moving from.
The managed migration method provides more peace of mind as it minimises (if not completely eliminates) downtime due to how your account management team will prioritise tasks in the migration sequence.
Before launching into the live environment, Nimbus will carry out initial tests to your websites on the new server. We'll make sure everything is ticking over smoothly, ensuring your customers get the same (if not better) user experience (UX) they've come to expect.
Don't just take our word for it though, our stats speak for themselves:
Over the last 6 months, 86% of migrations have been in client testing by the end of the next business day after we have been supplied with appropriate access to the existing hosting.
Shauni Dring, Customer Success Manager at Nimbus
Further reading: How to Save Time with Nimbus' Managed Hosting