When it comes to a website hosting team, the UK's creative agencies have a whole lot of choices. From basic, budget options to bells-and-whistles packages, there's something out there for everyone. The question is, what should you be looking for?
Sifting through stacks of hosting providers isn't easy, or especially fun. But if you're a busy creative agency, picking the right team is pretty important. 
While you might just be looking for straightforward server space, chances are you'd prefer a team who can help you with site migration, security and troubleshooting too. People who understand your business, who answer your calls and who've really got your back when things go wrong.
So, to help you find that perfect fit, we've put together a few quick questions. Fire them at those potential hosting providers and see who feels right for you…
Let's kick off with a biggie. If you're based in the UK, your website hosting team should be too – and not just because it's great to support local business.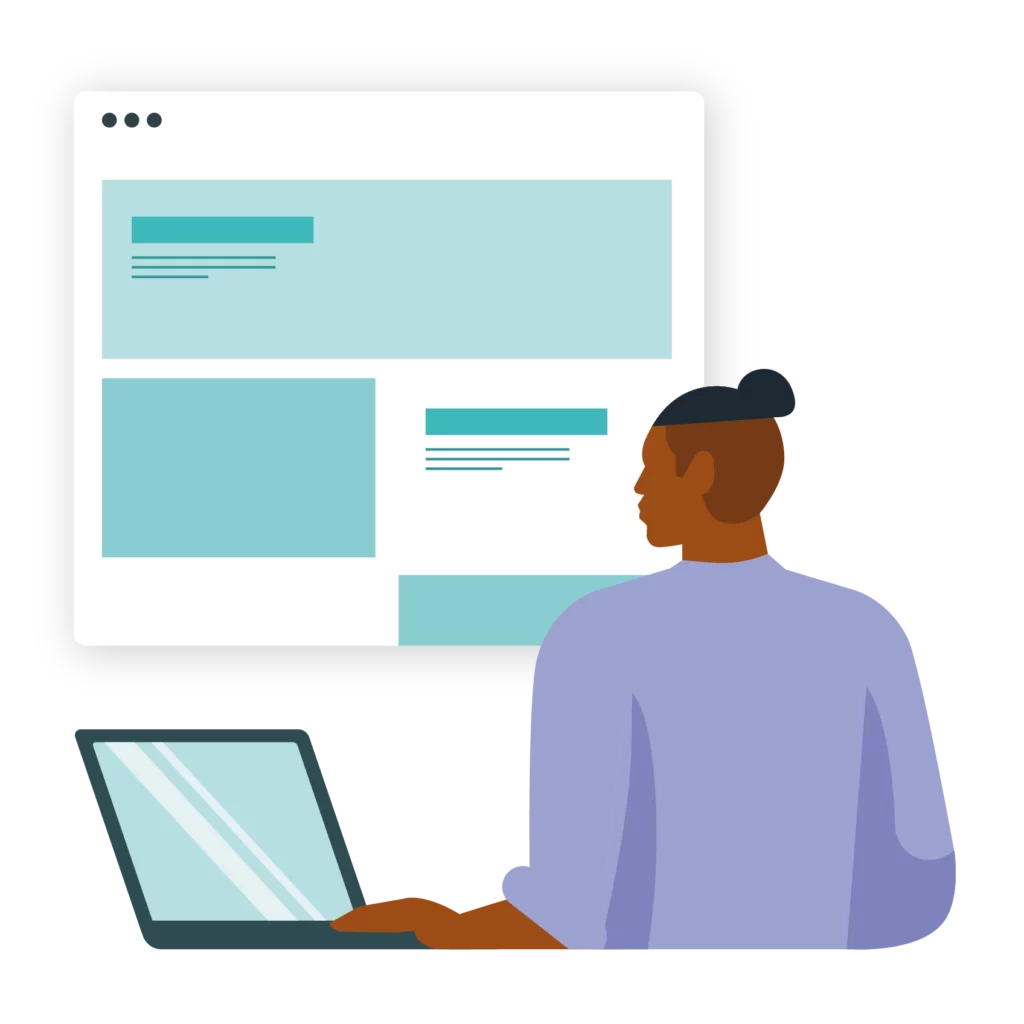 Having your servers in the same country as you means data can move quickly between them and your websites, improving page loading times and site performance – and in turn boosting your SEO and customer engagement.
At the same time, a team that's working in the same country as you is likely to understand your needs better and have stronger, more accessible support. But sometimes it's surprisingly tricky to work out whether a potential website hosting company actually is UK based. So dig around.
They might have a sales team in the UK, but servers and support teams overseas. Or support teams here and servers abroad. Or servers here and a far-flung call centre that's no good in a crisis. You get the idea. There's a real mix of offerings out there, so ask a lot of questions. 
Do you offer managed hosting?
A big proportion of the hosting providers out there specialise in unmanaged hosting. It's cheap-as-chips server space with nothing else included. At all. No SSL certificates. No help with migration. No advice. No tech support. Nothing. 
If you're a total tech genius with the time and brain power to handle all those extra things yourself – and the skills to navigate through whatever problems come your way – unmanaged hosting is a winner. But most people aren't. You've got creative work to do, customers to look after, and an entirely different skillset that just won't stretch to that. 
Which is why most agencies are better off with managed hosting. Yes, you get space for your websites to sit in, but you also get a team who'll help you do all the things you need to do – and put things right whenever they go pear-shaped.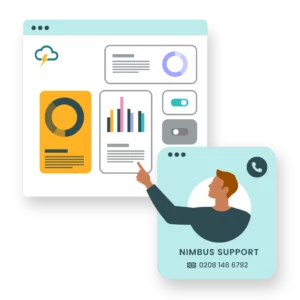 UK hosting expertise you can rely on.
Our UK-based support team are techie experts, and they're ready to help you deliver for your clients.
Do you offer regular backups?
Again, this really varies between hosting providers. Some will include a certain number of backups  within their standard packages and some won't. It's ok if they charge extra for backups, as long as the prices are reasonable, affordable and transparent, so you know what to expect. So ask.
Another thing to find out is whether they offer off-site backups as well as on-site ones. Backing up off-site just adds an extra layer of security, storing your data away from the hosting company's base, so if anything goes wrong there, your websites stay up and running. Look for a company that combines both, runs them at least every night and has rates you feel comfortable with.
How can you help with site security?
If you go for unmanaged hosting, your chances of getting security advice or support are slim to none.
Your provider will expect you to look after everything yourself, or pay someone else to do it for you. But if you opt for a managed hosting package, you should be able to ask your hosting team about keeping your sites secure, and adopting the right security measures.
At Nimbus, we're always keeping an eye out for vulnerabilities in our customers' servers, and letting them know when they need to take action. We offer managed security packages and make it easy for agencies to buy SSL certificates through our hosting platform. 
We do it because we love working with agencies, we understand what they need and we think it's the right thing to do. If you'd like a hosting partner who feels the same, don't be afraid to quiz them on things like security. The right team will be passionate about it – in fact, get comfy, because they'll probably keep you talking all day.
If you'd like to fire some questions at our friendly team, they'd love to hear from you – and tell you how we do hosting here at Nimbus. It's managed, it's dedicated and we think you might just like it, so give us a ring on 0208 146 6792. We're a website hosting team that really cares and is always ready for a natter.