The costs of running an agency can fluctuate a lot more compared to other businesses. That's because your variables are often dependent on the projects you take on. For some clients, you may have all the in-house resources you need to grow your agency. For others, you may outsource freelancers or purchase software and services that help you build the content you've promised to create. While there may always be surprises, and some months are going to be better than others, if you'd like to stay on target, you should have a clear overview of what your expenditure looks like. By doing this, you can charge what you're worth and keep an eye on those sneaky little added costs.
In this blog, we'll take you through any hidden costs and potential opportunities for you to grow your agency.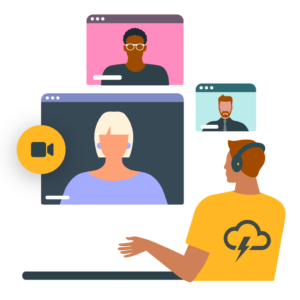 Expert advice that'll supercharge your retainers.
Watch our webinar and
learn how to
get ahead in the market with the help of agency experts.
Are there opportunities to grow your agency?
Agencies have a lot to contend with these days. As clients try to curb their own expenditure, they can often look to your services as negotiable or flexible. For this reason, you must be able to confidently show the value you add to your customer's business, but you shouldn't leave yourself exposed by only relying on your core offering as a means for income.
If your monthly workload is primarily project-based, you could hugely benefit from bolstering your profits. You can do this by adding additional services, such as: